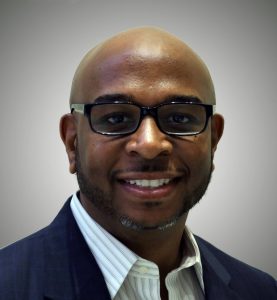 Jason Gregory, a graduate teaching assistant at the Nicholson School of Communication and Media, has been chosen as the College of Arts and Humanities 2018-2019 Award for Excellence in Graduate Student Teaching. This award recognizes excellence in teaching by graduate teaching assistants who have independent teaching responsibilities. The focus of this award is on the quality of the student's teaching and the academic contributions of those activities.
"I was surprised, excited and honored," Gregory said of the recognition. "Although I am a graduate student, I still know what it's like to be in their seats, literally! I have some amazing professors that mentor me and I in turn try to provide mentorship to my students. I'm also just as curious about learning from my students as they are about learning from me."
Gregory's thinks his "fail fast" policy really helps his students.
"I let them know that I'd rather they fail at something in the class and we quickly make adjustments instead of them failing in the real world and I think they appreciate that," Gregory said.
Having seen him as a student and teacher, Lisa Peterson, NSCM associate film lecturer knew she wanted to nominate Gregory from the first semester he worked as her teaching assistant.
"He is smart, energetic and genuine in his efforts to engage with his students," Peterson said. "We are so lucky to have him. He clearly knows not only how to manage his time, but how to excel and give of himself to his peers, students and clients. I cannot think of a more deserving recipient of this award. I recommend him without reservation."
This recognition brings with it a nomination for the university level Award for Excellence in Graduate Student Teaching.