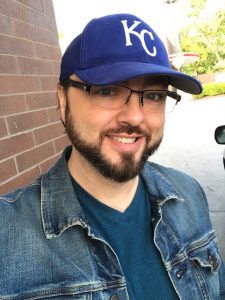 Chris Williamson's MFA thesis film Treasure sent ripples throughout the geocaching community as
one of the first films to capture the friendship and connection inherent within. Williamson attributes the film's success to his audience. "I'm making this film really for geocachers and I thought, well give them what they want all the way down the line." He became a part of his audience.
He attended geocaching events and interacted with the community that would shape the production and marketing of his film. The film screened at several geocaching events earning great receptions worldwide. It was awarded "Best Florida Project" in 2017 and is currently available on Amazon Prime Video and TubiTV. Williamson found a unique way to increase audience interaction. Treasure has the distinction of being the first film to include hidden codes which serve as "easter eggs" for geocachers. Williamson also commissioned custom geocoin collectables and grossed over four times his budget of production. After graduating UCF in Spring 2015, Williamson started a local filmmaking nonprofit called Orlando Filmmakers Coalition to provide a community where filmmakers can learn from and share with one another. Williamson's journey with Treasure shows the value in getting to know and become a part of the audience. You can watch the trailer for Treasure here.
"I was attracted to UCF because I wanted to make a feature narrative film. I would've never had this experience anywhere else. There's a lot of filmmaking going on in Central Florida and a lot that you can do and get done."