Free Speech Week is an annual, weeklong celebration of the First Amendment. The event will take place from October 17th – 20th where The Nicholson School of Communication and Media will be hosting festivities dedicated to Free Speech that are also taking place across the U.S. This will be the second year the NSCM will be hosting events. There are four events occurring in the third week of October that are open to UCF students, staff, and faculty free of charge.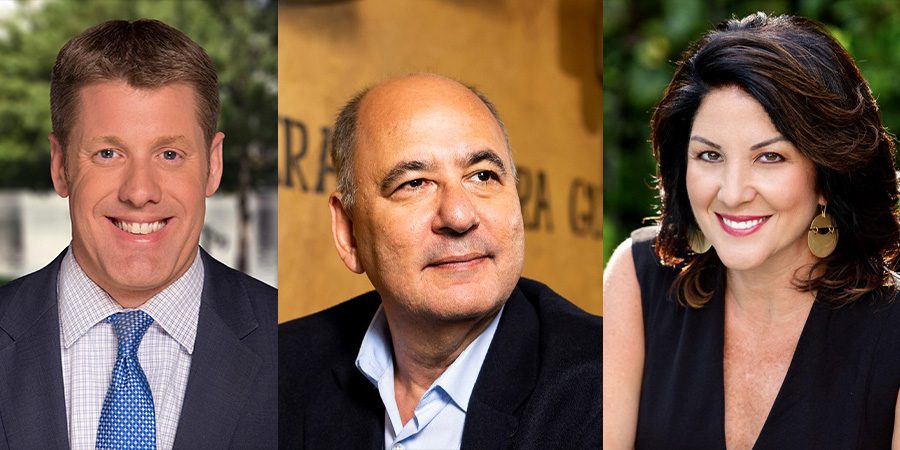 Free Speech Expert Panel
Monday, October 17th, 12 – 1pm
Classroom Building 2, Room 207
Jamie Holmes
Author
Jamie Holmes has been an anchor and television news reporter for more than 25-years. He's covered some of the biggest stories in the nation, from the Pulse massacre, to countless hurricanes, to dangling chads. He now runs Top Story Studios, which focuses on telling the stories that aren't being told by the mainstream media. The company specializes in corporate and non-profit stories that build brand loyalty and audience compassion.
Nancy Alvarez
Community Advocate
After an award winning, 21-year career in broadcast journalism, including 11 years at Central Florida's ABC affiliate, WFTV, Nancy Alvarez combined her professional experience with her passion for public service to launch Top Story Studios.
Once a reporter covering the space program in Brevard County providing live coverage of countless launches, Nancy soon found herself at the center of every major story in the region including natural disasters, political events, the tragedy at the Pulse nightclub and most recently, the pandemic. She was also on the front line for the infamous 2004 Hurricane Season when three hurricanes hit Florida in less than two months.
Nancy was one of the first reporters on the ground in Puerto Rico after Hurricane Maria devastated the island in 2017. Over the course of multiple trips, her coverage of the storm's impact both on the island and in Florida as storm evacuees moved to the mainland, cemented her as a voice and advocate for communities of color, and the Latinx community especially.
Nancy frequently lends her voice and her platform as a public speaker. She has also used her reporting experience to advocate for important issues, from building support for victims of domestic violence to bringing awareness to challenges facing children with special needs, and much more. Nancy is a bilingual, first generation Cuban American and lives in Orlando with her husband and two children.
Nan Yu
NSCM Professor
Dr. Nan Yu's research focuses on health communication and communication technology. He research has been published in premier journals such as Health Communication, Information Sciences, International Journal of Human-Computer Studies, Journal of Immigrant and Minority Health, and Journal of Nutrition Education and Behavior. Before Dr. Yu joined the academic arena, she was a staff reporter for China Daily, a national English-language newspaper in China. Additionally, she had working experience in two national TV networks, CNN (Atlanta) and China Central TV (Beijing). In 2004, she was honored with a China News Award, the most prestigious journalistic award in China, for a story about disease-control staff investigation of the SARS virus chain.
Luis Martinez-Fernandez
UCF Pegasus Professor
Dr. Luis Martínez-Fernández is a leading historian of the Caribbean and Pegasus Professor of History at the University of Central Florida. His award-winning books include Revolutionary Cuba: A History and Key to the New World. In 2020, when the Pandemic was beginning, he decided to repurpose his pen, becoming a regular opinion columnist with the Globe Post. He is a nationally syndicated columnist with Creators Syndicate. A collection of his op-eds with the title If History Is of Any Value: Politics, Culture, and the Unimaginable Events of 2019-2022 is scheduled for publication in December.
Dr. Martínez-Fernández has been a life-long defender of democracy and civil rights, particularly freedom speech, freedom of the press, and academic freedom.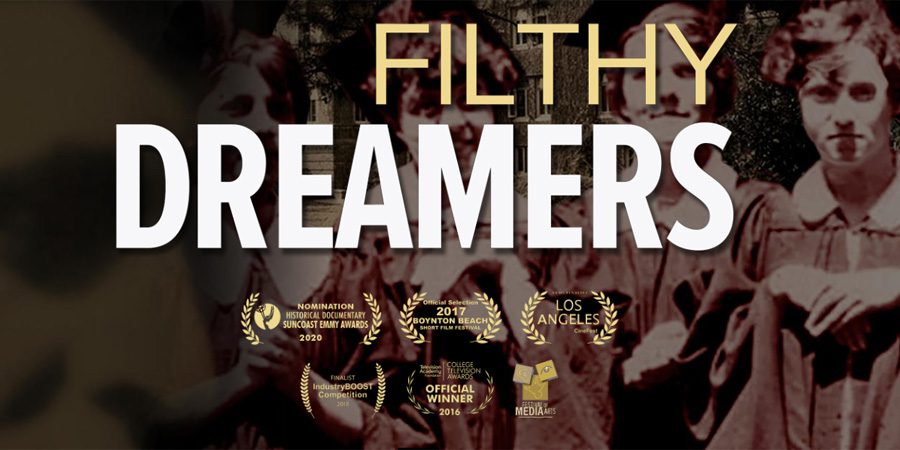 Filthy Dreamers Film Screening
Tuesday, October 18th, 6 – 8pm
Psychology Building, Room 108
Filthy Dreamers is a documentary about women's history in America, presenting an interesting and evocative case study of their struggle for an equal education and academic freedom. It highlights a microcosm of American society in the 1920s, giving us a window into the rise of religious fundamentalism and the rise of women in American public life. It creates an educational and thought-provoking timeline that highlights the struggle of these "Filthy Dreamers" throughout their fight for an unbiased and equal education.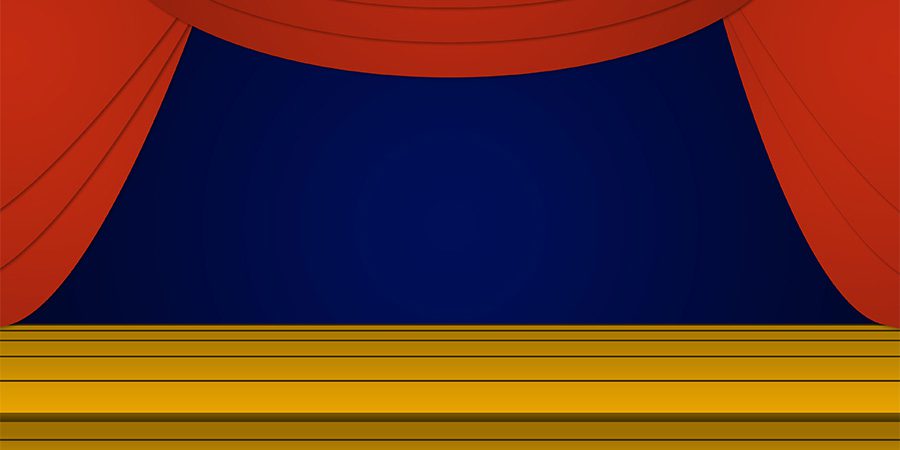 UCF Speech and Debate Team Exhibition
Wednesday, October 19th, 3 – 5pm
Visual Arts Building, Room 132
UCF Speech and Debate Free Speech Showcase. Come and see student advocates use their voices to make change in the world. Followed by a free speech themed debate.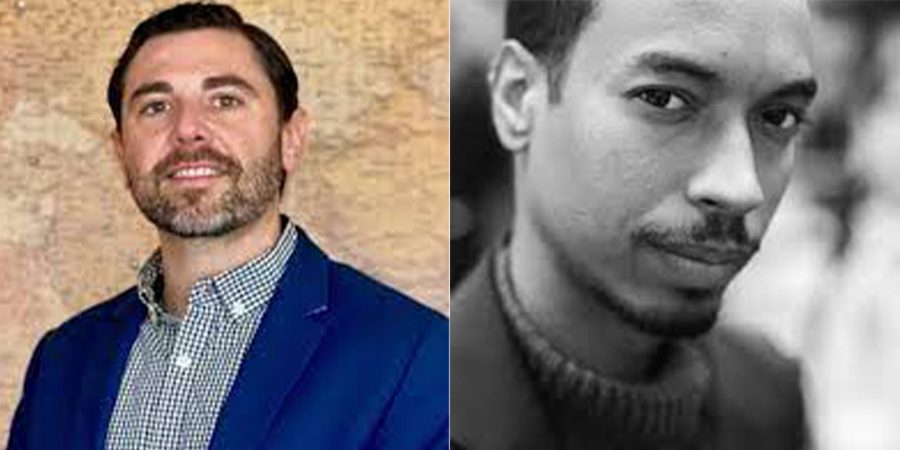 Braver Angels Keynote
Thursday, October 20th, 5 – 7pm
Visual Arts Building, Room 132
Braver Angels is an organization devoted to bridging the partisan divide in the United States through dialogue. In their keynote address they will talk about the critical need for dialogue and will model a conservative-progressive dialogue about recent legislation in the State of Florida.
Randy Lioz
Senior Director of Events & Partner Engagement
Randy Lioz studied economics at Duke and earned a business degree at Michigan. He previously led Braver Angels' development of online programs, and has several other roles, including state coordinator, moderator, and writer. He worked in the auto industry for over 15 years before joining the organization, and also officiates weddings professionally.
John Wood, Jr.
National Ambassador
John Wood, Jr. is a national leader for Braver Angels, a former nominee for Congress, former Vice-Chairman of the Republican Party of Los Angeles County, and a noted writer and speaker on issues of political and racial reconciliation.