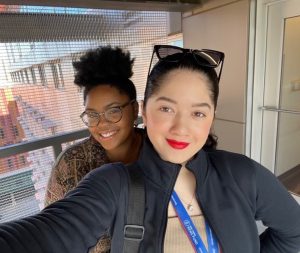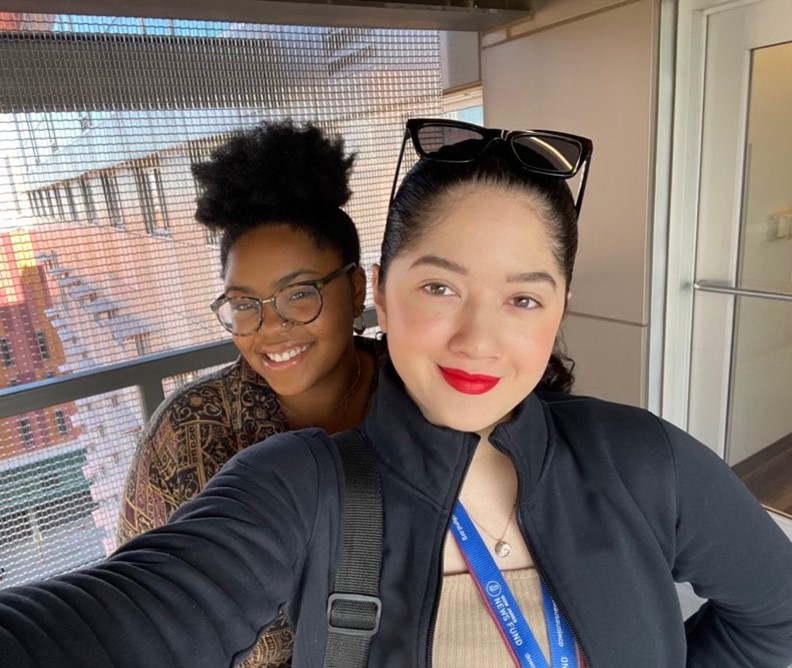 Nelly Ontiveros is a senior journalism student who has made major strides in her career, going from being student in the Nicholson School of Communication and Media to being selected for an internship opportunity at The Wall Street Journal!
As an immigrant from Venezuela, Ontiveros started her journalism journey back in 2018, spending two years at Valencia College, where she wrote for news website "Valencia Voice". She soon applied to work for Next Gen Radio with NPR, where she met senior instructor Rick Brunson, who became her mentor throughout her college career.
"When I got to meet her, I could tell she was a special person." Brunson said. "She just excelled as a journalism student, willing to try new things, dip her feet in mediums that she'd never tried before to find Intel interesting, worthwhile stories."
In 2020, she transferred to UCF, where she began interning as a space reporter with radio station WMFE and eventually, earned herself a job with the Orlando Sentinel as a web producer for over a year.
A few years later, she was selected as one of two students from UCF who became Dow Jones News Fund interns for 2022.
"When I found out I was selected, I started jumping like a crazy person." Ontiveros said. "I didn't care that there were like students around me, I was screaming silently from how happy I was. I knew it was going to be such a great opportunity." Ontiveros was sent to the Cronkite School of Journalism at Arizona State University for a two weeklong training program to learn more about her area of expertise with industry professionals.
From there, she would be transferred to New York City, where she started her summer internship with The Wall Street Journal as a digital media intern. Her duties include executing The Wall Street Journal's social media strategies, distributing news on all platforms, managing the homepages and sending out push alerts.
Since 2005, Nicholson has had at least one student selected to participate in the program. The process for becoming a Dow Jones News Fund intern requires students to complete a 60-question test in addition to sending in work samples and resume. The program has four areas of interest for students to become interns in business reporting, data journalism, digital media, and editing.
Ontiveros says she's forever grateful to be able to participate in such a prestigious program alongside so many professionals in the industry. She goes on to explain that her secret to success is being intentional with all her work.
"Every question you ask, every story idea you pitch, every person that you interview, every story that you write, make sure that you are passionate about it."
You can learn more about their program, you can go onto the Dow Jones News Fund website. Applications open in Fall 2023.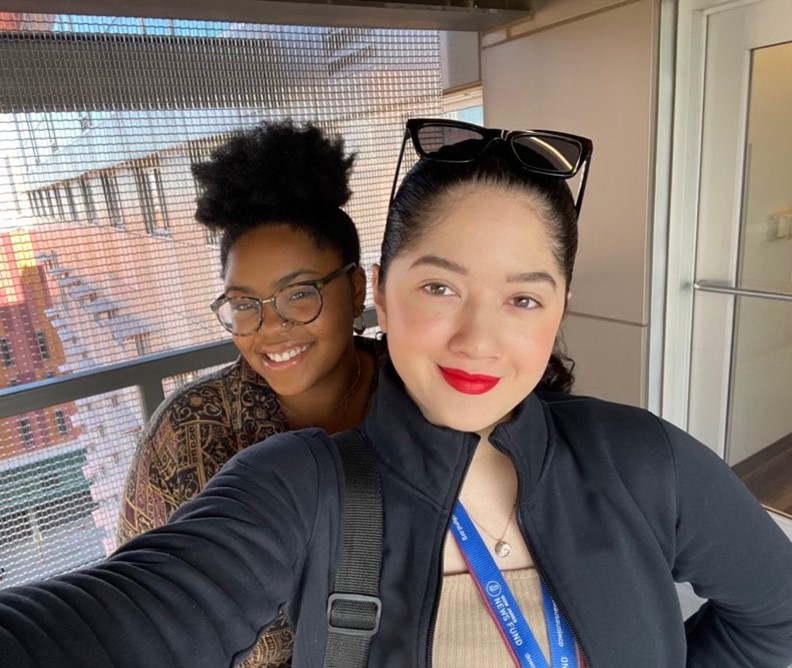 UCF Journalism student, Nelly Ontiveros (right) with her roommate during the Arizona training, Olivia Green (left). Green is a journalism major at Howard University.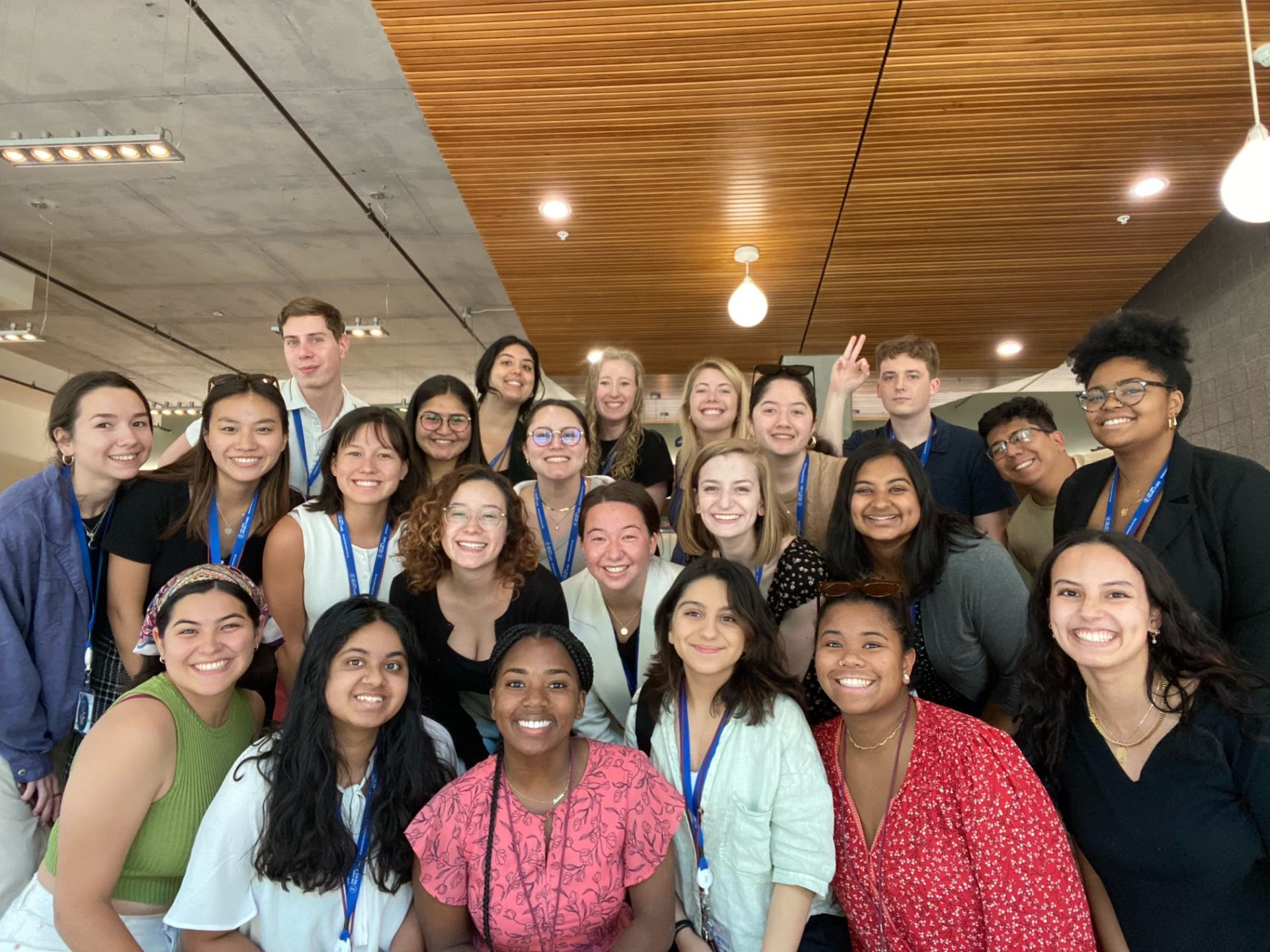 Ontiveros (pictured in the middle) is one out of about 20 students picked to be a Down Jones News Fund Digital Media Intern for 2022.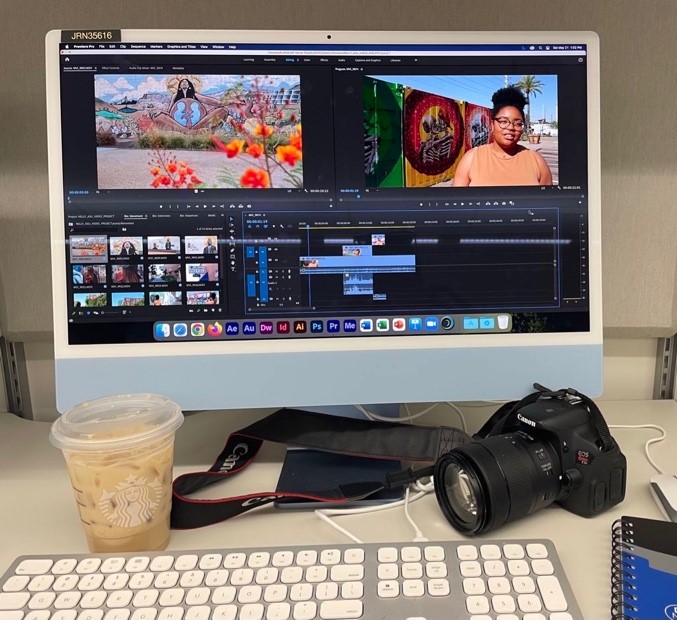 This article was written by Jacqueline Cardentey.
Published to Nicholson News on July 5th, 2022.
If you have any news, accomplishments or highlights about your work or life, please be sure to share them with us, by emailing us at nicholsonews@ucf.edu.