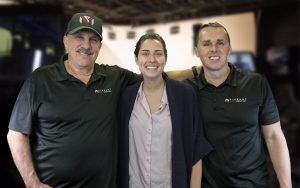 Vibrant Media Productions, an Orlando-based video production company founded by UCF Alumnus Alex Cascio, is hosting its 2nd annual Student Film Festival here at UCF. This creative showcase will present students with an opportunity to exhibit their talent and compete for substantial prizes.
Selected by a panel of judges, the top three finishers will earn money and renown to help kickstart their film career.
The awards include:
Up to $1,200 to help students pay for college, film equipment, or even their next project;
an in-studio interview video (last years featured video) which will be publicized on Vibrant Media Productions' website as well as all of their social channels;
a customized banner/graphic for use on a resume, highlight reel, etc. indicating where the student placed in the contest.
Assorted Vibrant Media Productions promotional products for the student's entire production team
Entrants will compete with their fellow UCF students, as well as with students from nine other Florida universities, including Valencia College, Full Sail University, the University of South Florida, and more.
Last year, a UCF student was a podium finisher in the inaugural Vibrant Media Productions Film Festival. Given the creativity, dedication, and innovation the Knights are known to have, this year can surely see that success repeated.
By participating in the film festival, students have the unique opportunity to channel their creativity into success early in their career. Not only will the winners be compensated financially, but the recognition earned will also greatly amplify their audience.
More information about the Vibrant Media Productions 2nd Annual Student Film Festival, such as submission deadlines, reward tiers, and previous winners can be found on the VMP Film Festival website.