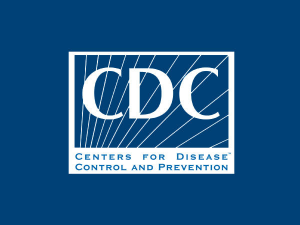 Today's global pandemic was just a worst-case scenario when Deanna Sellnow, Ph.D., and Timothy Sellnow, Ph.D., developed a communications plan for the Centers for Disease Control and Prevention in 2006.
Still, the husband-and-wife team, both professors in the Nicholson School of Communication and Media, are thankful they could play a part in how critical messages are relayed to the general public by elected officials and health professionals.
"What we're doing makes a difference in a positive way," said Timothy Sellnow. "It gives people the chance to protect themselves, their health and their community."
The CDC project teaches influential people effective communication techniques during a health crisis. It follows the Sellnows' communication model, IDEA, which both prioritizes information and simplifies messaging using the acronym "Internalization, Distribution, Explanation and Action."
"One of our main concerns has been informational outlets speaking with certainty," said Timothy Sellnow. "In crisis communication, if you say one thing and then change that into something else later it becomes a huge question of credibility."
Deanna Sellnow points to the flood of inconsistent information at the outset of the 2020 pandemic.
"Competing narratives can really skew the way people process and react to information," she said, "which in turn can produce deadly outcomes."
"The right words can save lives," added Timothy Sellnow. "Nobody can make informed decisions if messages aren't consistent or general enough for the public to understand."
Their model also broadens messaging and encourages experimentation so multiple audiences with different backgrounds, viewpoints and needs receive clear messages.
"Messages that seek to serve each of these many communities are necessary for public empowerment," said Deanna Sellnow. "For example, taking the rhetoric of scientists and transforming it into something everyone can understand … even those that don't hold degrees in STEM."
The pair continue to advise the CDC among other global leaders in public health on proper communication in a public health crisis. Recently, Timothy Sellnow was appointed to an advisory panel for the World Health Organization, where he will serve as an external expert in risk communication.
"Seeing organizations such as the WHO apply our research and reap positive outcomes is inspiring," Timothy Sellnow said.
This article was originally written by Kyle Martin for UCF's College of Sciences. Published to Nicholson News on April 1, 2021.