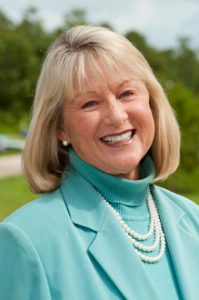 Shari Hodgson is known for being helpful and supportive in the classroom, but she is just as dedicated to service in the community. A long-time member of the Winter Park Chamber of Commerce, Hodgson was named as the organization's "Debra Hendrickson Volunteer of the Year" in February.
A member of the chamber's first adult leadership class in 1990, Hodgson and a fellow class member developed a leadership program for high school students in Winter Park. The program has since opened its doors to the Central Florida community.
"We now have 11 schools that participate in this particular program throughout the county," said Hodgson. "Volunteers run it all. We started by offering one five-day session a summer, but we had such a high demand, we went from 14 applications each week to 80. We decided to add a second session each summer to keep up with the demand."
This isn't Hodgson's first award from the chamber. In 2003, she received was named Volunteer of the Year and in 2016 she was received the organization's first Lifetime Achievement Award.
"Life in Winter Park and with the chamber have been rewarding," Hodgson said. "It's an amazing place to be a part of because there are so many volunteer opportunities."