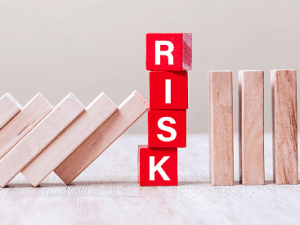 Each year, the International Crisis and Risk Communication Conference (ICRCC) recognizes those who have made a significant impact in the area of crisis and risk communication. This year Mohan Dutta, Ph.D., and Marsha Vanderford, Ph.D., were honored.
Dutta is the recipient of the 2022 ICRCC Bridge Award for Excellence in Connecting Research and Practice while Vanderford is the recipient of the 2022 ICRCC Practitioner Award: Excellence in Professional Practice.
Dutta will be presented with a plaque and written commendation at the Bridge Award Ceremony on Monday, March 7 at 6:00 p.m. at the Marriott Downtown Orlando. Vanderford will be honored with a plaque and written commendation at the conference luncheon on Tuesday, March 8, 2022.
Keynote speaker Mohan Dutta is Dean's Chair Professor and Director of the Center for Culture-Centered Approach to Research and Evaluation (CARE) in the School of Communication, Journalism and Marketing at Massey University.
His scholarship, embodied in the culture-centered approach (CCA) to communication, seeks to co-create communication infrastructures in solidarity with communities at the margins of the globe. Through his work at CARE, Dutta explores the communicative processes of marginalization that adversely impact the health and wellbeing of individuals, households and communities.
Meanwhile, Vanderford is a risk communication consultant, working for the World Health Organization (WHO) on COVID-19. She was previously WHO's Director of Communication. She has led WHO and US CDC in numerous emergency risk communication responses including Zika virus and H1N1. Vanderford has conducted risk communication capacity building in countries around the globe.
Her role as a Senior Consultant for the U.S. Centers for Disease Control and the World Health Organization has been recognized and valued by the international health and crisis and risk communication community, making her a worthy recipient of this award this year.
The ICRCC Awards were added to the conference in 2017 to recognize significant academic leaders and practitioners in risk and crisis communication.
Robert Littlefield, PH.D., Director of the Nicholson School, shared this observation: "These two individuals [Dutta and Vanderford] are outstanding choices because of the roles they have played in our understanding of strategic communication. Both bring insight into our understanding of how effective strategic communication messages must be based upon culture-centered and culture-specific perspectives in order to achieve the results for which they are intended. We are pleased to include Mohan and Marsha as award recipients at the conference this year."
Please join the Nicholson School of Communication and Media and the ICRCC in congratulating the recipients and if you are interested in attending the conference, please visit here for more details.
Published February 1, 2022. Written by Iulia Popescu.
If you have any news, accomplishments or highlights about your work or life, please be sure to share them with us, by emailing us at nicholsonews@ucf.edu.