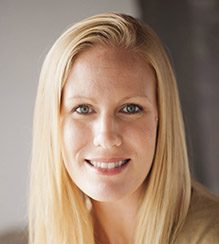 Congratulations to Lindsay Hudock, Associate Instructor and Ad/PR Program Coordinator at the Nicholson School of Communication and Media, who has earned the distinguished Certified Public Relations Counselor (CPRC) professional credential. The Certified Public Relations Counselor (CPRC) designation is a second-tier, advanced professional accreditation earned through Florida Public Relations Association (FPRA).
Designed to showcase the expertise of senior PR professionals – defined as 10 years or more of practical experience – the CPRC designation builds upon the APR (Accredited in Public Relations) certification and identifies individuals as experts in providing public relations counsel and advice. Hudock is also one of only 131 people to hold the credential in the state!
By Majdulina Hamed.
Published to Nicholson News on June 1st, 2023.
If you have any news, accomplishments or highlights about your work or life, please be sure to share them with us, by emailing us at NicholsonNews@ucf.edu.