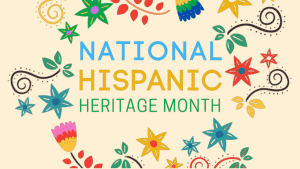 Hispanic Heritage Month takes place from September 15th to October 15th every year as a time to recognize and celebrate the histories, contributions, and cultures of the United States. UCF is proud to be a Hispanic Serving Institution, which means that Hispanic students comprise at least 25 percent of the student body. The Nicholson School of Communication and Media is honored to have diversity in and out of the classroom as well. Industry professionals such as Spectrum News 13 Ybeth Bruzual constantly pay it forward.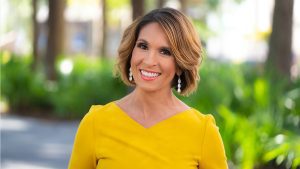 Ybeth Bruzual, Spectrum News 13 Anchor: "As a Hispanic journalist for Spectrum News 13, I am driven to tell the stories of all Latinos in Central Florida in a way that's authentic. I have been fortunate to be able to cover news of the biggest Spanish-speaking communities across Central Florida, and even beyond. Spectrum News 13 covers Puerto Rico like no other station in town. That has given me the opportunity to travel to Puerto Rico to report on the major stories that ultimately impact Central Floridians, including Hurricane Fiona in 2022, the 2020 earthquakes, and Hurricane Maria, which led to a Regional Emmy Award in 2019 for the special 'Hurricane Maria: Healing a Humanitarian Crisis.'  
Being a bilingual journalist is an asset, and recently I was part of an invite-only event for the announcement of Junte Boricua, a new tourism campaign, which I was able to turn into an exclusive for Spectrum News 13 on-the-spot using my iPhone. 
I have a lot of hope and inspiration, with so many of our reporters who are Hispanic – Jason, Maria, Christian, Yvette, Massiel…and many more. It brings a smile to my face when I look around the newsroom these days. I remember being one of only a few—that's not the case anymore. 
Over the past 25 years with the network, I have been honored with a number of awards, but some of the ones that are near to my heart include the 2020 Don Quijote Award for Professional of the Year, and my UCF alumni recognition as the 2015 UCF College of Science Outstanding AlumKnight Award." 
By Majdulina Hamed.
Published to Nicholson News on September 12th, 2023.
If you have any news, accomplishments or highlights about your work or life, please be sure to share them with us, by emailing us at NicholsonNews@ucf.edu.