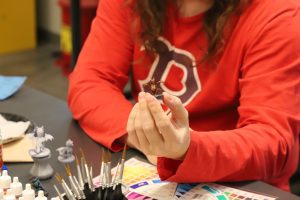 The Maker Space at UCF's Downtown campus continued its series of free workshops with a class in figurine painting. While on the surface this may not seem as technical as 3D printing the tools that are available in the Maker Space align with professional tools used in the industry.
Led by Associate Professor Matthew Mosher the painting workshop tasked participating students to paint a small dragon figurine. Detailed parts of the figurines were painted using traditional brushes, but applying the primer to the figurines was done using airbrush machines.
Learning about the various technology available to students in the Maker Space gives them an edge going into the job market after they graduate. The Maker Space offers web-courses that students can complete to become certified to use the equipment, something that stands out to potential employers that use the same technology.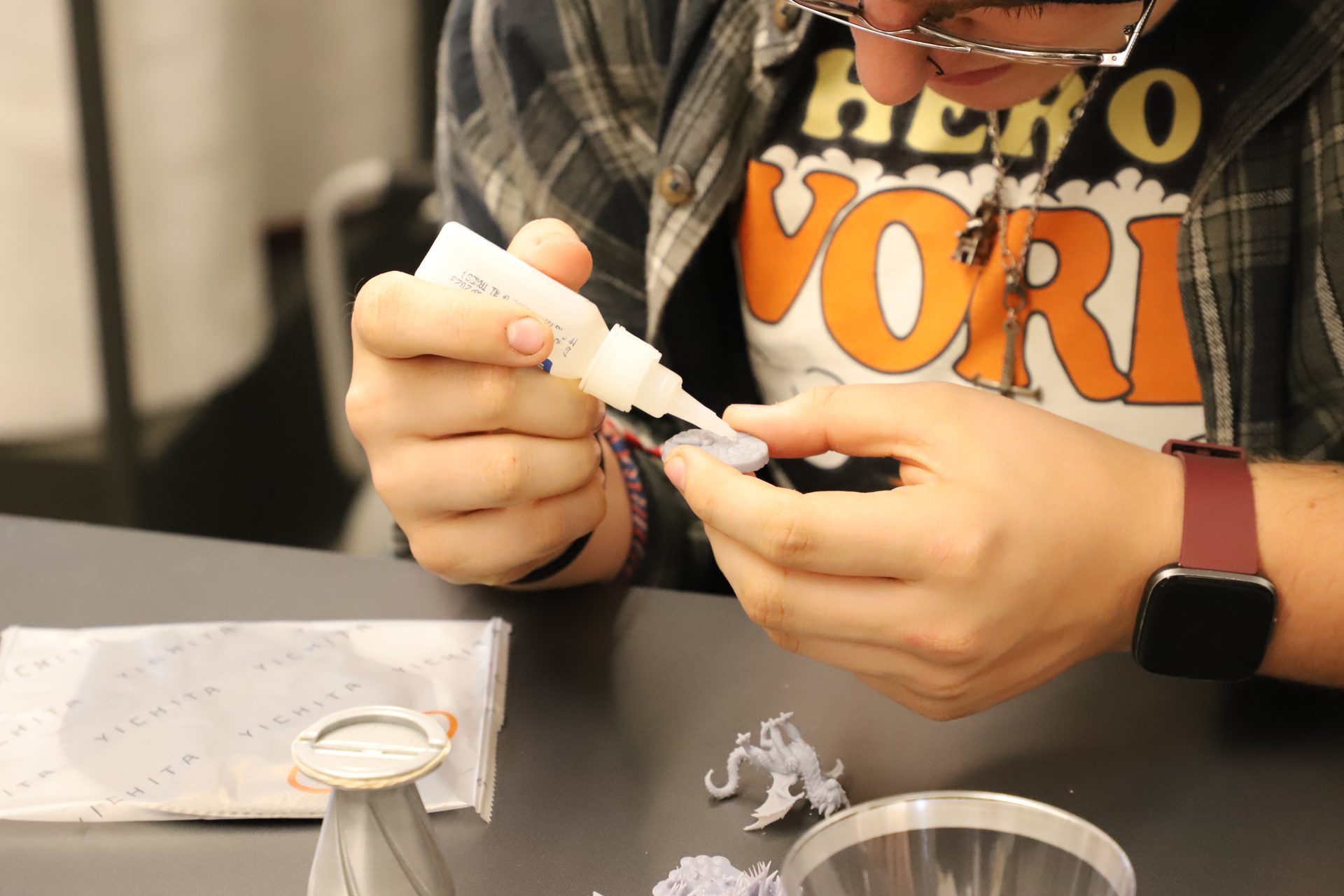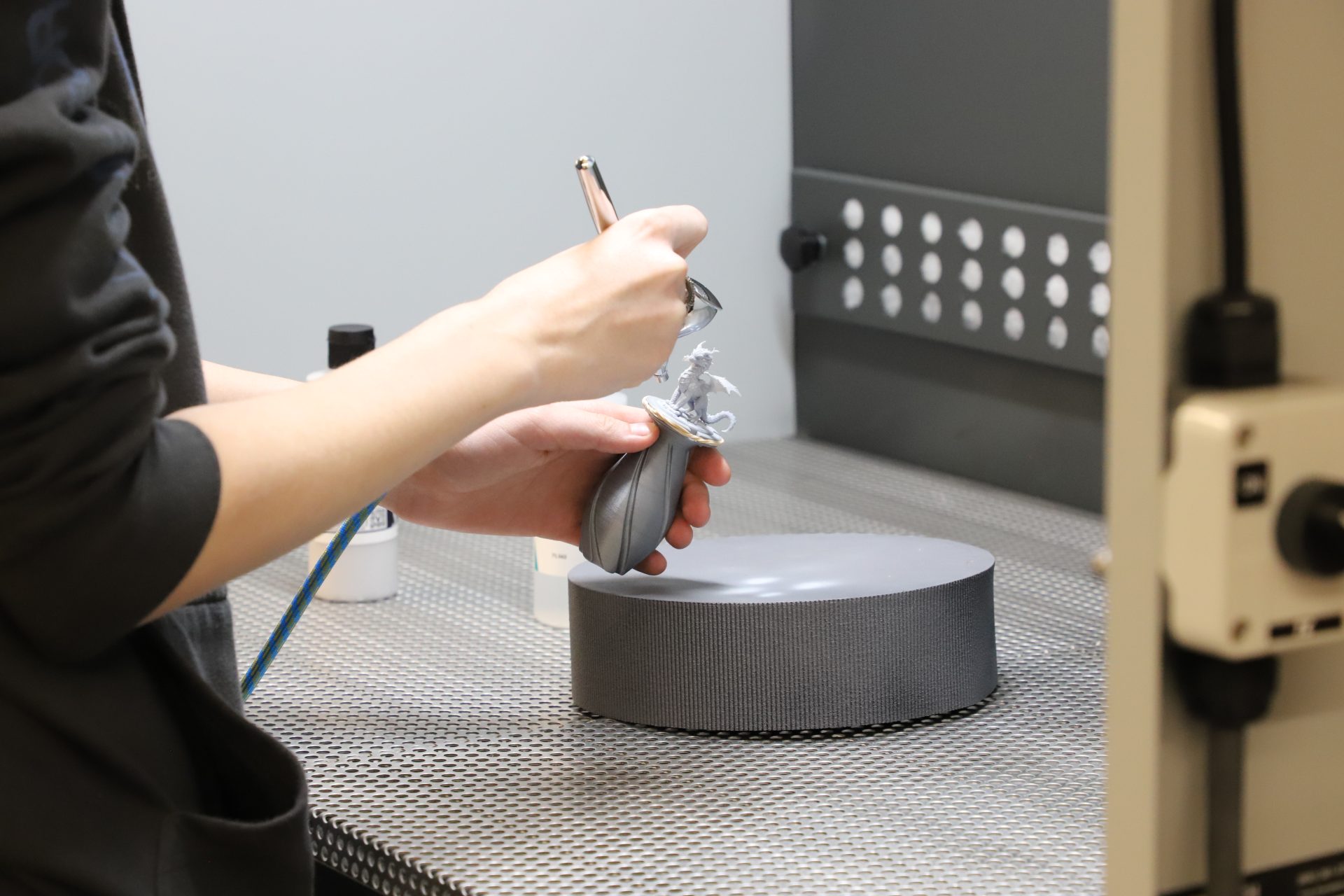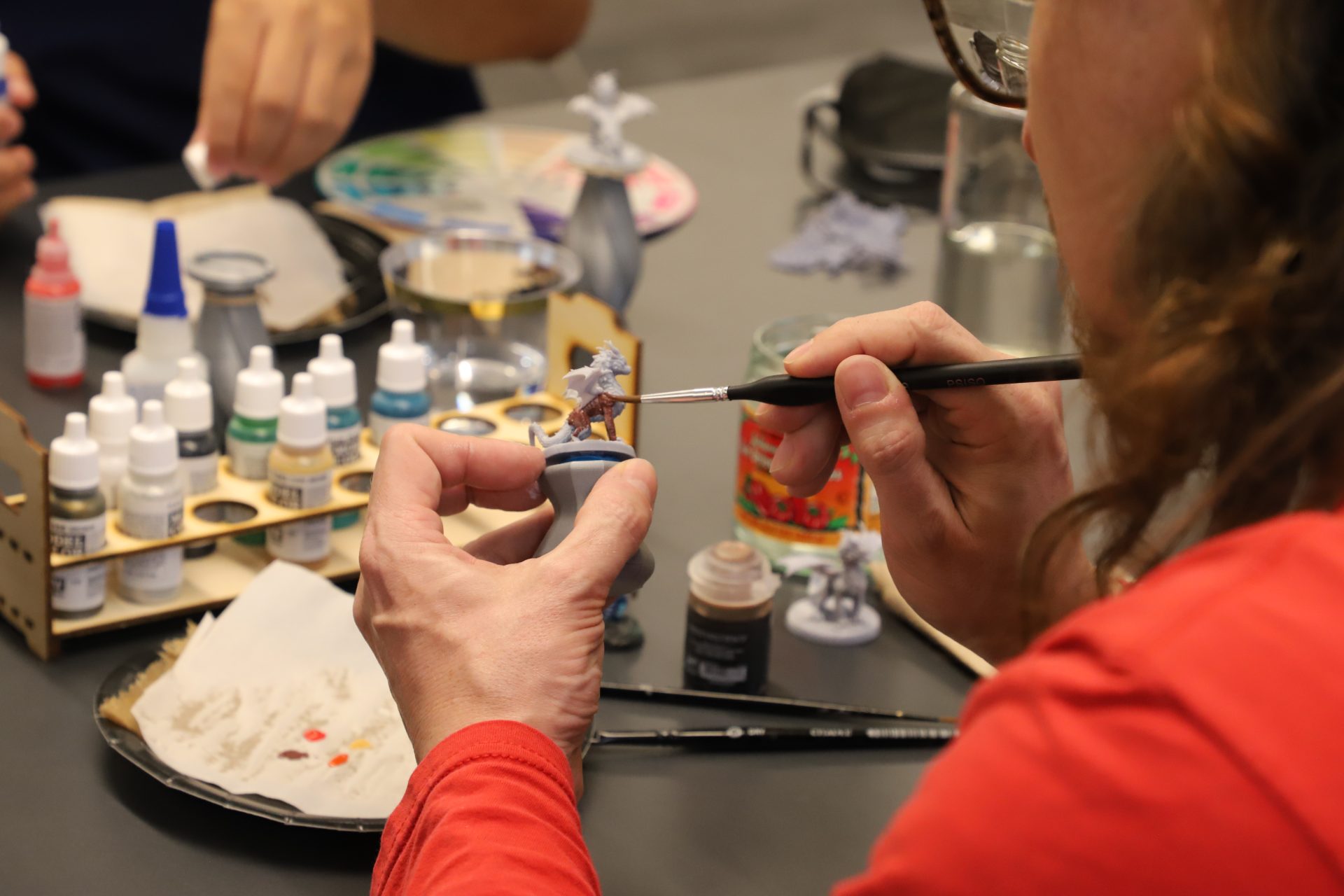 By Ryan Fox.
Published to Nicholson News on November 6th, 2023.
If you have any news, accomplishments or highlights about your work or life, please be sure to share them with us, by emailing us at NicholsonNews@ucf.edu.