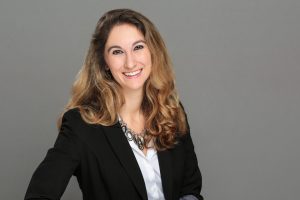 Bailey Morris, UCF class of 2016, has been hired as the newest member of long-term NSC partner and supporter, Curley & Pynn Public Relations & Marketing Communications. She is contributing experience in marketing and social media management in her role as communication specialist.
Prior to joining Curley & Pynn, Morris served as a marketing and public relations associate for the Orlando Repertory Theatre, the region's professional theatre for young audiences, where she drove social media strategy, graphic design and blog content creation.  Her professional experience also includes time with Think Creative, spearheading social media efforts for clients in the health and wellness, manufacturing and hospitality industries.
Additionally, while pursuing a bachelor's degree in advertising/public relations from the Nicholson School of Communication, Morris completed several internships with the Orlando Repertory Theatre, Think Creative and Push. In 2014-2015, Morris served as president of the American Advertising Federation student chapter, Ad Club UCF, and received the national "Largest Chapter Growth Award." for increasing membership. She now serves as vice president of scholarship fundraisers for the Florida Public Relations Association Orlando Area Chapter.
For more than 30 years, Curley & Pynn has provided counsel and advice, and total program management to Florida professionals and corporate clients who recognize that in today's business environment it is essential to communicate with all who have an interest in their success. President Dan Ward ('92) is a very engaged NSC Advisory Board member. Curley & Pynn is the Central and North Florida affiliate of MSLGROUP Americas, one of the world's largest public relations firms. For more information, visit www.TheStrategicFirm.com.