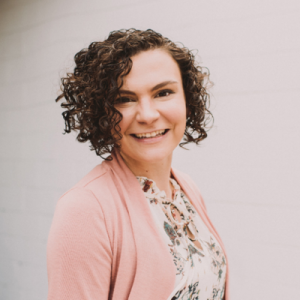 Leah Santiago, a 2018 graduate of NSCM's advertising/public relations (Ad/PR) program, was named as one of the American Advertising Federation's (AAF) Most Promising Multicultural Students of 2019. The program connects the advertising industry with the nation's top multicultural college seniors, according to the organization's website. It both honors and builds upon student "knowledge and understanding of the advertising industry by offering networking, interviewing and industry immersion opportunities with advertising professionals, marketing and media professionals."
When Santiago learned that she had been selected as one of the 50 in November, she felt honored as well as excited by the thought of traveling to New York City in February to meet with industry leaders at the association's Recruiters Expo & Building Bridges for Our Future Luncheon.
The experience was a great one.
"The Expo provides students with opportunities to network amongst top industry professionals," Santiago said. "I learned so much from the professionals and students in this program. You could feel the passion in the air from room to room. Moreover, the professionals were cheering us on every step of the way. It's humbling and empowering to have so many industry leaders advocating for us."
During her time as a student at UCF, Santiago received invaluable preparation for these types of events at Intern Pursuit. As the largest biannual internship fair at UCF, Intern Pursuit provides an open door for students to gain experience by interacting with employers.
"I couldn't help but think of Intern Pursuit while I was at the recruiter's fair. It was exactly like it except instead of hundreds of students, there were 50 of us and instead of local companies, we were mingling with national and global organizations. And thanks to Intern Pursuit, I was prepared to enter a room with 30+ recruiters from top-tier agencies," said Santiago.
She had gravitated toward Ad/PR because she wanted a degree that offered variety and a career that combined creativity with strategy.
"Originally, I didn't think such a career existed until I discovered advertising and public relations. I was attracted to the program at UCF because
it gave me an integrated education," she said.
Santiago did not hesitate to get involved in student organizations. She joined Ad Club UCF and eventually became its president. Santiago realized early that a position with Ad Club was an ideal conduit to form connections both at UCF and in the advertising industry.
Santiago helped to plan and personally benefited from industry immersions and agency tours.
"I wanted to provide the same opportunities to Ad Club members under my leadership," she said. "I wanted to promote a positive and collaborative relationship with Quotes, the PR Club at UCF."
Santiago learned firsthand of the impact that mentoring can have on a student. As an NSCM student, she had the opportunity to connect with her mentors, Joan McCain and Frank Stanberry, two very influential advisors within Ad/PR.
"First of all, I wouldn't have had this opportunity without the support of Joan McCain, my professor and Ad Club advisor," she said. "Honestly, I still ask for her advice even after I graduated and Frank Stansberry was another mentor of mine, offering a plethora of knowledge and stories."