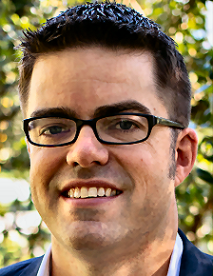 Wes Halliwell, NSCM UCF alumni class of 2003, Radio/TV Major, was appointed the new Integrated Sales Manager for COX Media Group. Halliwell has been a part of this team for the past 20 years, after starting with them as an intern during his time at UCF.
Additionally, Wes is married to another UCF Alumna, Jenna (Barnes) Halliwell – an interpersonal communication major (class of 2008) – who works for Delta Airlines. They have an almost 4-year-old future Knight in the family and are very strong supporters of the UCF Football program and the school in general. This is the kind of generational loyalty that UCF is beginning to see as it heads toward the 60th anniversary.
Here is the link to the article about his promotion: https://news.radio-online.com/articles/n43484/CMG-Orlando-Appoints-Wes-Halliwell-Integrated-Sales-Mgr
By Majdulina Hamed.
Published to Nicholson News on May 5th, 2023.
If you have any news, accomplishments or highlights about your work or life, please be sure to share them with us, by emailing us at NicholsonNews@ucf.edu.