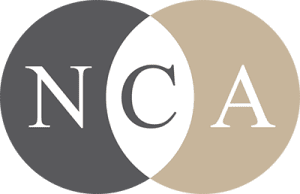 This past month, the National Communication Association held its annual conference in New Orleans, Louisiana which professors and instructors from the Nicholson School of Communication eagerly prepared for in advance. After the conference, I had the opportunity to ask Dr. Deanna Sellnow and Patric Spence a few questions regarding this event that they had enthusiastically attended.
Dr. Deanna Sellnow:
1. Why did you attend the NCA conference? Did you have a presentation? And if so, can you briefly describe what you presented?
"I am one of thousands of communication professors and professionals that attend the annual meeting of the National Communication Association.  I am participating on several panels, as well as attending many others.  The one that is most dear to me is the panel where those of us that wrote chapters for the book "Communicating in the 2020s: Viewing our World through the Eyes of Communication Scholars" got to discuss our perspectives of the changing landscape of communication theory/research/practice since the pandemic lockdown that began in March 2020.  Dr. T's chapter was on risk communication and mine was on strategic communication.  My main takeaway focuses on the need to present our research findings in popular press outlets in addition to the academic research journals we need to publish in for promotion and tenure.  I was convicted when I saw broadcast news reporters as they repeatedly failed to follow best practices we have discovered through research.  We have failed to get our messages to the working professionals on the ground that could benefit most from what we have to share."
2. How did you prepare for the conference?
"Well, I try to get as many obligations at home (UCF and Orlando community) caught up in advance so I can be gone for a few days without getting to far behind. I also do a lot of pre-planning with colleagues and former students I want to meet up with to discuss research projects and learn about what they have been doing."
3. What did you most looking forward to seeing at the conference?
"My former classmates and my former students that are also professors at various colleges and universities across the country.  I also look forward to seeing colleagues that have become friends as we've worked together over the years."
4. Will there be opportunities for students to attend/present at the NCA conference next year? How do you become a member?
"Yes, there are opportunities for students to submit proposals to be considered for next year's conference. The deadline for submissions will come in March 2023 and the conference will be in November 16-19, 2023 in National Harbor, Maryland.  The conference theme will be "Freedom" and what it means to be "free." Several current and former UCF students participated this year and I expect as many or more to do so next year. Some current student participants include Lakelyn Taylor, Darius Lana, Shayla Cannady, and Monica Mayer.  Some former students include Kelly Merrill, America Edwards, Emily Hamlin, and Ronisha Sheppard.  You can become a member by going to the website:  natcom.org.  There are lots of useful resources there, as well as calls for proposals for the 2023 conference."
5. Why is it important for you to attend conferences like NCA?
"Attending conferences is important for many reasons. Some of them include: an opportunity to present and get feedback on research you may be working on currently; an opportunity to network with other scholars to generate new ideas and set up new collaborations; and an opportunity to learn about a variety of graduate schools you might want to apply to; and an opportunity to interview for academic jobs when you are "on the market."
6. What is something new you learned (or a eureka you had) at NCA?
"I attended a panel to support one of our graduate students–Monica Mayer—and was so impressed at the work each of these new scholars was doing focused on the agency of women doing amazing work for social justice in a variety of settings.  Monica examined the work being done by Greta Thunberg regarding climate change.  Others highlighted (a) Amanda Gorman's "The Hill We Climb," (b) Sheikh Hasina, Prime Minister of Bangladesh, and (c) Simone Biles, USA Gymnast and Olympic athlete and the Larry Nassa sexual assault case.  Each presentation was fascinating in its own right but also collectively as they illustrated what it really means to "have a seat at the table" in terms of Diversity, Equity, and Inclusion."
Dr. Patric Spence also added his thoughts about attending and presenting at the NCA conference.
"I attended the NCA conference for the purpose of presenting research. There were three research papers I was part of. They were on the subjects of media reporting conventions, crisis communication and social robotics. In preparation for the conference I put together visuals to help my audience understand the aspects of the presentation that needed more than a verbal explanation and I rehearsed my presentation. Membership to NCA is as simple as filling out a membership form and paying membership dues. Students always have the ability to attend NCA but it will best serve their long-term goals if the student completes research to present at the conference. This should be completed in consultation with the major adviser. Attending the conference is helpful for students because it allows feedback from others on research. Receiving and responding to feedback is a central part of the research process and a process that a student should become comfortable with."
Thank you to all professors and instructors who attended the NCA conference! Your work and research are essential and always appreciated!
By Majdulina Hamed.
Published to Nicholson News on December 1st, 2022.
If you have any news, accomplishments or highlights about your work or life, please be sure to share them with us, by emailing us at NicholsonNews@ucf.edu.