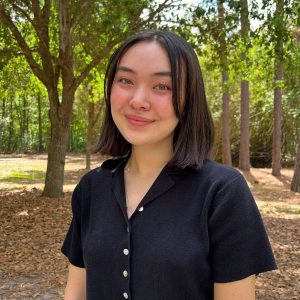 Undergraduate student, Alexi Kim, is being recognized for a short essay she wrote as part of Dr. Melissa Dodd's PR Research Methods course about ethics in public communication. Alexi wrote about Mary Barra, Chair and CEO of General Motors. Barra will receive a copy of the essay, and Alexi will be featured on the Arthur W. Page Center blog.
Alexi explains that, "I chose to write about Mary Barra because she was the only woman being honored with the Page Award for Integrity in Communication and I believe in the importance of amplifying women's voices. Her display of integrity also resonated with me the most, and I feel that her experiences serve as a great example for young communicators entering the field. I am honored to be featured on the Arthur W. Page Center blog and thankful to my professor, Dr. Melissa Dodd, for introducing me to this opportunity."
Here is a link to the article on the Arthur W. Page Society blog: https://bellisario.psu.edu/page-center/article/student-essay-mary-barra-wins-with-integrity-to-restore-public-trust
Additional details about the award competition are here: https://www.bellisario.psu.edu/page-center/events/awards2023/essay-contest
By Majdulina Hamed.
Published to Nicholson News on May 5th, 2023.
If you have any news, accomplishments or highlights about your work or life, please be sure to share them with us, by emailing us at NicholsonNews@ucf.edu.