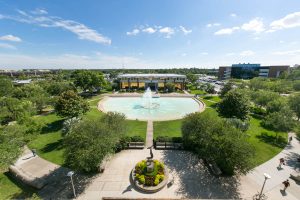 Coronavirus (COVID-19) remains a global pandemic that everyone must take seriously.
This virus can spread rapidly so practicing social distancing is imperative during these times. Social distancing, or physical distancing, is a set of infection control actions where people maintain a greater than usual (at least six feet) physical distance to others.
Thorough and more frequent hand washing and sensitization efforts should persist as well.
UCF will continue to make decisions with the health and well-being of students, faculty, staff members and larger community in mind.
Extraordinary times call for extraordinary measures – and that also means extraordinary care for those around you. Let's continue to be kind and patient with one another.
UCF is committed to sharing regular information at https://www.ucf.edu/safety/coronavirus/. Please continue to check this site frequently for new updates or answers to common questions.
Published April 1, 2020. Written by Iulia Popescu.