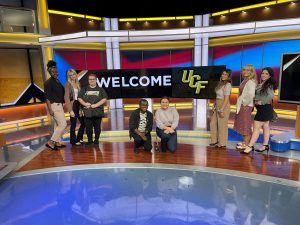 "The art of communication is the language of leadership." This quote said by James Humes, author and former presidential speechwriter, pertains to communicating the news and current events happening in the community. WFTV, a television station in Orlando, Florida strives to broadcast news to its local audience as a way to guide and bring awareness to the occurrences of daily life.
Students from the Nicholson School of Communication and Media (NSCM) recently had the opportunity to tour WFTV, coordinated by NSCM Director of Advising and Student Services, Rebecca Morales, and WFTV Sales Manager, Sophia Lopez. In addition, Dr. Tim Brown and Professor Rick Brunson attended the tour. Brunson adds that he hoped the NSCM team showed a strong interest in being a partner with WFTV in their students' education. "During the tour, the students showed an interest in all facets of WFTV's operations and curiosity about what they do and the opportunities that exist for them at WFTV in terms of internships and possible careers."
WFTV assembled leaders from across their operations which included General Manager Paul Briggs, News Director Tina Commodore and more to discuss what each department at WFTV contributes to the station and company. An especially memorable moment for Brunson was when a student asked Commodore what she looks for in a job application. Commodore responded, ""I'm looking for journalists, not social media influencers."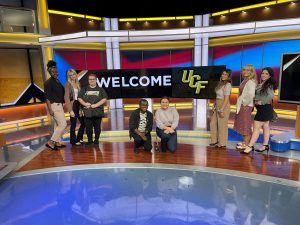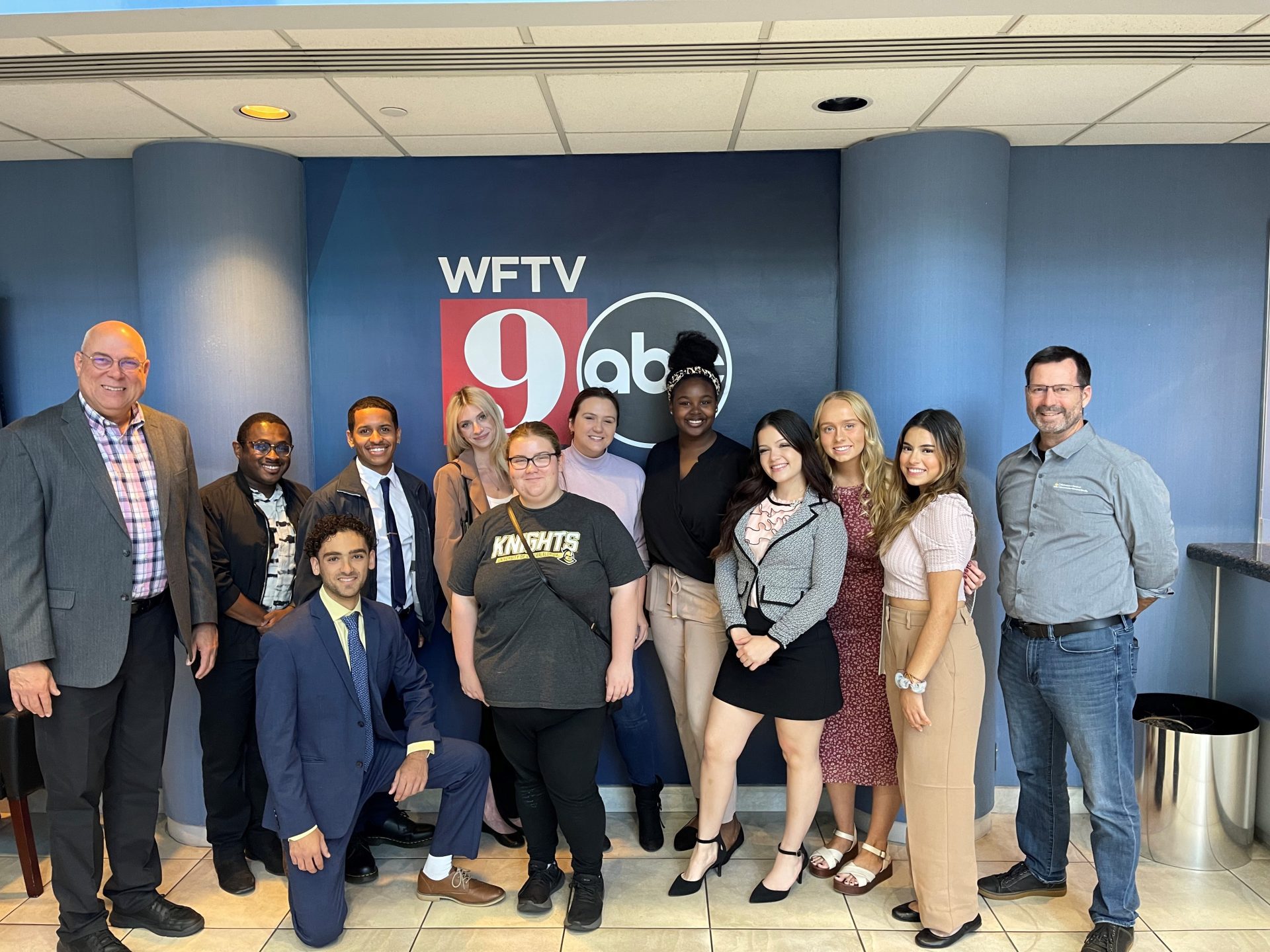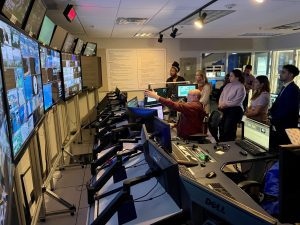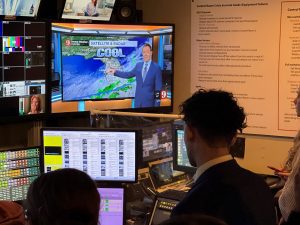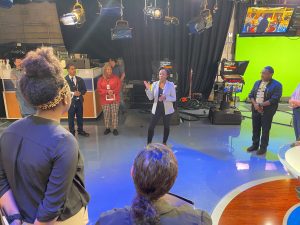 Photographs by: Rebecca Morales

By Majdulina Hamed.
Published to Nicholson News on November 1st, 2022.
If you have any news, accomplishments or highlights about your work or life, please be sure to share them with us, by emailing us at NicholsonNews@ucf.edu.