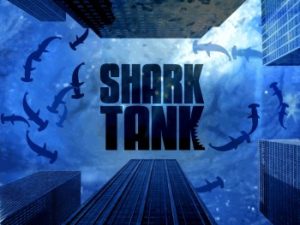 "Shark Tank" is one of America's favorite television shows. Now in its ninth season, the ABC business-themed show features the likes of billionaire owner of the Dallas Mavericks Mark Cuban, QVC Queen Lori Grenier and fashion expert Daymond John. Behind the scenes, many students in the Nicholson School of Communication get the chance to work with one of the show's executive producers and 1982 UCF alumnus, Clay Newbill.
This year, four NSC students have been selected to intern on the hit television show, "Shark Tank." Zack Levine, Javier Martinez, Anne Reiber and Mikaela Ronnkvist will fly out to Los Angeles this spring and swim with the "sharks." Levine, a graduating radio-television major will work in production; Martinez and Ronnkvist will work as transcribers and Reiber will work in casting.
Through the Clay Newbill Hollywood Internship program, which is only available to NSC Knights, students spend five to six months doing everything from pre-production to post production work on the Emmy award-winning show.
Reiber is excited to move to the west coast after spending her entire life in Florida.
"I've been obsessed with film since I was young, so I'm looking forward to living in Hollywood where everything happens," said Reiber, who graduates this May.
Ronnkvist, who was born in Sweden, grew up in Los Angeles and looks forward to going back.
"I am most excited to find a new apartment with Javier, explore a new city and start my first day!" said Ronnkvist, who will finish her degree program online in the fall. "I used to live in Los Angeles as a child, so I know a little bit of what to expect as an adult."
The students also received a $12,500 scholarship that helps with temporary living and relocation expenses. When not working, the students plan on making the most of their free time and visiting tourist attractions such as Venice Beach and Disneyland.
Rebecca Morales, director of advising and student services for NSC, said she is happy to see the continued growth of the program and what it has done for students.
"The Nicholson School of Communication is so grateful for the generous support of Mr. Newbill over the years," said Morales. "The Shark Tank internship program has launched the careers of over a dozen radio-television students, who, in turn, become successful alumni that are inspired to help support other students as their careers continue to grow. The program has become a circle of giving and a beautiful legacy."
NSC Director Robert Littlefield, Ph.D., expressed the same sentiment.
"NSC takes great pride in the diversity of our many talented students and the range of experiences they have," said Littlefield. "It makes me proud every day to be a part of NSC."
This is the fifth year that radio-television students have had this opportunity. For more information on the Clay Newbill Hollywood Internship, please contact Rebecca.morales@ucf.edu or click here.