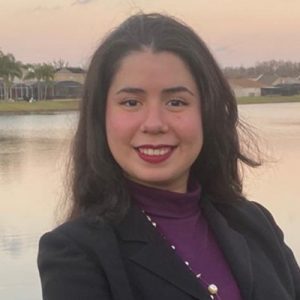 Second year doctoral student and graduate teaching associate in strategic communication, Sofia Salazar Carballo, has been awarded a Crossing Latinidades Mellon Humanities Fellowship for the 2023-2024 academic year from the Crossing Latinidades Humanities Research Initiative. As a Crossing Latinidades Mellon Humanities Fellow, Carballo will receive a two-semester stipend as well as a summer term stipend which their Initiative at the University of Illinois at Chicago will provide. Congratulations Sofia!
By Majdulina Hamed.
Published to Nicholson News on May 5th, 2023.
If you have any news, accomplishments or highlights about your work or life, please be sure to share them with us, by emailing us at NicholsonNews@ucf.edu.