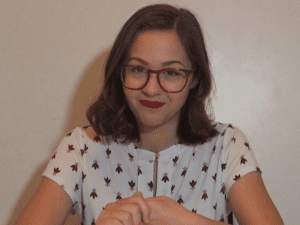 After taking a class to learn Photoshop in high school, Nicholson School student Stephanie Cox was exposed to the concept of being able to create digital realities from pixels for the first time.
Now her main dream is to be a post-production and tech "wizard," for film, essentially creating "magic."
"I look up to the creators of Adobe and Magic Leap for inspiration," said Cox. "Cinematic art is enhanced by technologists."
Cox is knowledgeable in programs such as Adobe Suite and Blender 2.0. She is typically seen carrying around her Nikon D750 camera for filming shots and Macbook Pro for editing. She also has a Rode shotgun microphone, reflectors, tripod, Feiyu-tech gimbal, DJI Air 2s drone and Neewer LED barn door lighting set.
When she's not filming shots or editing scenes, she can be seen rollerblading, which she views as a method to reach her destinations faster.
"I do a lot of freelance work, so wedding videos, music videos, advertisements, live entertainment reels, event videos," said Cox. "I'm getting into car videography. My main goal, though, is to create films and narrative documentaries in augmented reality."
Her drive and dedication have earned her an All-Florida Ranking for Broadcast Show Opening from the Florida Scholastic Press Association in early 2021 for her title sequence in her high school's broadcast channel. All-Florida is the highest ranking that can be earned and her school had never won an All-Florida before that. She also won an award for Innovation in Student Media.
Check out her current films on Vimeo!
Published November 1, 2021. Written by Iulia Popescu.
If you have any news, accomplishments or highlights about your work or life, please be sure to share them with us, by emailing us at nicholsonews@ucf.edu.