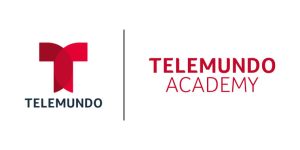 The Nicholson School of Communication and Media welcomed the Telemundo Academy from Miami for a recent visit. They had the opportunity to tour the Nicholson building on Main Campus to learn more about the students and the school to visualize partnership opportunities. In attendance were Javier Ortiz (SVP of HR), Leslie Sierra (HR Director), Miguel Angel (VP of News), and James Arroyo (Manager Talent Acquisition). Additionally, NSCM Director Dr. Robert Littlefield, Journalism Instructor Katie Coronado and Associate Lecturer Dr. Michelle Dusseau attended the meeting and gave presentations to the Telemundo representatives.
The potential partnership between the Telemundo Academy and the Nicholson School of Communication and Media means more UCF students would have more direct access to industry professionals.
By Majdulina Hamed.
Published to Nicholson News on July 7th 2023.
If you have any news, accomplishments or highlights about your work or life, please be sure to share them with us, by emailing us at NicholsonNews@ucf.edu.