Ann Martinez – Digital Media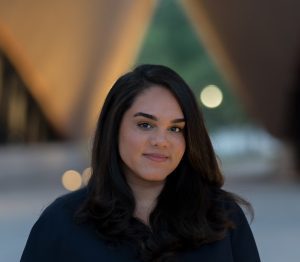 "Graduating from the University of Central Florida with a Bachelor of Arts in Digital Media was a great challenge and a significant accomplishment. I worked several retail jobs while attending school to pay for most of my education. I discovered I wanted to be in a creative position during my years as an undergraduate. While I was grateful to have an entry-level job as a student, it was also a position where I wasn't allowed to think out of the box, and I was constantly craving that. This experience pushed me to pursue the Web Design concentration, where creativity and technology meet to solve real-world problems.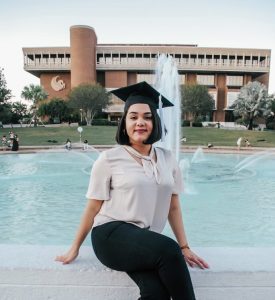 As a student, I interned with a non-profit in my last semester and did a few freelance projects. After graduation, I secured a highly competitive professional internship at Disney, where I learned to be self-sufficient and a team player in a large corporate environment.
Today, I'm a Senior UX/UI Designer at Universal Destinations & Experiences where my technical and non-technical skills are highly valued. My education at UCF has given me the tools to succeed, which along with my grit and determination, has provided me with a platform to follow my ambitions and tackle any professional challenges. Go Knights!"
Cole Henson – Gaming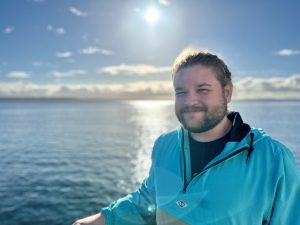 What degree did you earn and what year did you graduate? Do you work in a related field now?

2020
Bachelor of Arts in Digital Media
UX Designer

What is a mistake that you learned from early in your career? 

"Early in my career, I made the mistake of lacking self-confidence and doubting my abilities as a designer. I struggled with imposter syndrome—I felt like I didn't belong in my position. Over time, I have learned to trust myself more and recognize that I deserve to be where I am. While these feelings still resurface sometimes, I have come to understand that they are a normal part of many career paths. It's important to remind ourselves that we have acquired our knowledge and skills through education and hard work, and that we should value our contributions in the field."
What is your favorite part of your career?
"One aspect of my career that I particularly enjoy is the visual design component of UI/UX. I find great satisfaction and fulfillment in solving design problems while maintaining a high level of aesthetics. Research has shown that well-designed interfaces are perceived as easier to use, and I take pleasure in delving into the details of typography, color, layout, and microinteractions. This process energizes and motivates me like no other part of my job does. Witnessing the culmination of these elements in a seamless user experience adds meaning and value to my work."
What is a piece of advice you wish someone had given you at graduation? 

"Reflecting on my journey since graduation, there is plenty of advice I would give my past self. However, in terms of career-related guidance, I believe I would emphasize the importance of building and maintaining relationships with peers and professors. In today's competitive job market, it can be challenging to secure employment. However, having a strong support network can significantly alleviate these difficulties. I actually landed my first job in UI/UX thanks to the support and recommendation of my professor, Dr. Maria Harrington, at UCF. Even before graduating, it is never too early to proactively reach out to acquaintances, discuss your experience and skills, and express your aspirations for specific companies or roles. Nurturing these relationships can open doors and provide valuable opportunities for you in the future."
Iulia Popescu – Digital Media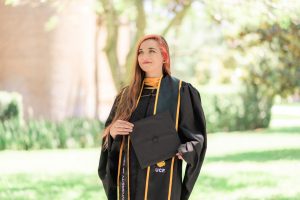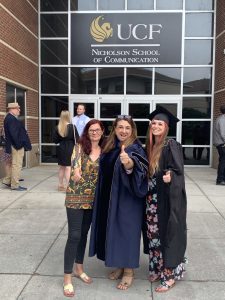 "I initially graduated with my bachelor's degree during the pandemic and was unsure what to do next. Entering the Digital Media program helped to set me up further for success. It gave me more problem-solving skills and opened up the door for opportunities. During my time as a Digital Media master's student, a paper I co-authored was published on Springer Link, I was accepted to attend the International Conference on Interactive Storytelling (ICIDS), and I completed my master's thesis on re-telling folktales in virtual reality. Since graduating, I have been hired as the Coordinator of Digital Content for AVIXA, the trade association representing the professional audiovisual and information communications industries worldwide, which puts on InfoComm, the largest professional audiovisual trade show in North America, and more. "
By Majdulina Hamed.
Published to Nicholson News on July 7th, 2023.
If you have any news, accomplishments or highlights about your work or life, please be sure to share them with us, by emailing us at NicholsonNews@ucf.edu.