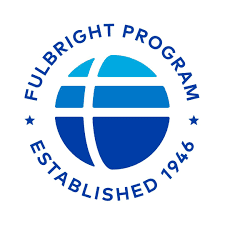 The Nicholson School of Communication and Media at UCF is pleased to announce that Dr. Boyd Lindsley and Elizabeth Kritzer have received Fulbright U.S. Scholar Program awards. Dr. Lindsley received his scholarship in Internationalization to Germany for the 2023-2024 academic year from the U.S. Department of State and the Fulbright Foreign Scholarship Board. Kritzer received her scholarship selection as a Fulbright U.S. Scholar for 2023-2024 for Colombia.
Dr. Lindsley's work in internationalization includes building faculty, staff and student exchanges with the Nicholson School's partners in Austria, Germany, the United Kingdom, Spain, the Netherlands, and Sweden.  
Dr. Lindsley and Kritzer are among over 800 U.S. citizens who will teach or conduct research abroad for the 2023-2024 academic year through the Fulbright U.S. Scholar Program. Fulbrighters engage in cutting-edge research and expand their professional networks, often continuing research collaborations started abroad and laying the groundwork for forging future partnerships between institutions. Upon returning to their home countries, institutions, labs, and classrooms, they share their stories and often become active supporters of international exchange, inviting foreign scholars to campus and encouraging colleagues and students to go abroad.  
Ethan Rosenzweig, Deputy Assistant Secretary for Academic Programs, Bureau of Educational and Cultural Affairs, states that, "Fulbright Scholar Awards are prestigious and competitive fellowships that provide unique opportunities for scholars to teach and conduct research abroad. Fulbright scholars also play a critical role in U.S. public diplomacy, establishing long-term relationships between people and nations. Alumni include 62 Nobel Laureates, 89 Pulitzer Prize winners, 78 MacArthur Fellows, and thousands of leaders and world-renowned experts in academia and many other fields across the private, public, and non-profit sectors."
Congratulations Dr. Boyd Lindsley and Elizabeth Kritzer!
By Majdulina Hamed.
Published to Nicholson News on August 2nd, 2023.
If you have any news, accomplishments or highlights about your work or life, please be sure to share them with us, by emailing us at NicholsonNews@ucf.edu.