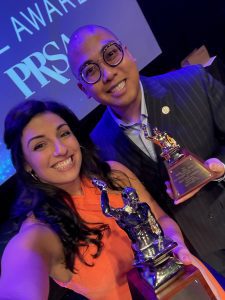 Last month, the Orange County Government Office of Communications Team was recognized by the Public Relations Society of America (PRSA), earning a pair of Anvils, the nation's highest recognition for PR strategy and execution. Congratulations to UCF graduates Marc Espeso and Despina McLaughlin ('10 NSCM graduate) for these awards!
These are considered the icon of profession and benchmarks of high performance in public relations. It was in NYC that the Orange County, Florida Government Mayor's Holiday Toy Drive earned a Silver Anvil, for best strategic PR campaign of the year, in the most effective campaign on a $5,000 to $10,000 budget category.
In addition, Orange County's Hurricane Ian response and public safety communications through social & digital media earned a Bronze Anvil, which recognizes the most outstanding public relations tactics that contribute to the success of overall programs.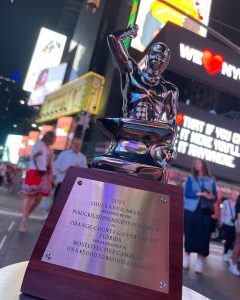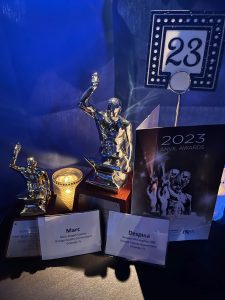 By Majdulina Hamed.
Published to Nicholson News on July 7th 2023.
If you have any news, accomplishments or highlights about your work or life, please be sure to share them with us, by emailing us at NicholsonNews@ucf.edu.