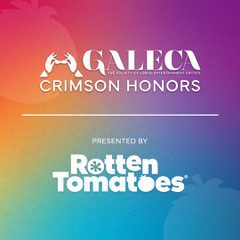 GALECA: The Society of LGBTQ Entertainment Critics and its Dorian Awards honor the best in film, television and, under its theater wing, Broadway and Off-Broadway. GALECA announced winners of the Crimson Honors College Critics Contest Presented by Rotten Tomatoes. Three queer-identifying students of color, including University of Central Florida student Ariana Martinez of Orlando, will receive scholarship funds for their sharp perspectives on film/TV.
Students were asked to submit to GALECA up to 3 reviews or essays relating to film and/or TV, each originally published or posted in 2022 by an official campus media offering (newspaper, magazine, website, radio station, podcast, TV/radio program) or personal blog. In addition, applicants provided a resume and a personal 300-word statement on why they feel entertainment criticism is important. A panel of 10 GALECA members judged the submissions.
"These three students each showed a heartening dedication not just to entertainment writing but also to the foundations of contemporary journalism: collaboration, criticism, curation, transparency, and an absolute ethical obligation to the truth," said Diane Anderson-Minshall, the group's outgoing president and new vice president.  Added GALECA Secretary Adriana Gomez-Weston, "We are excited to see what's ahead for each of our finalists and their careers. In America's current political and media climate, strong critical LGBTQ+ takes are needed more than ever before."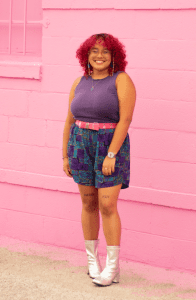 Ariana Martinez, a film major with a minor in women and gender studies at the University of Central Florida in Orlando, was singled out for "approaching daunting societal themes in film and TV with humor, flair and perspective" in videos on their own YouTube channel. Martinez's review of Thor: Love and Thunder was deemed "edifying, entertaining and thought-provoking," and their discussion of Natalie Portman's pink-haired heroine in Closer was found to be "enjoyable and instructive." Meanwhile, a story for UCF's website NSM focused on several a cappella groups preparing for a Pitch Perfect-style competition, was "deceptively breezy, actually pointed."
Said Martinez, an incoming senior: "Receiving this award is incredibly surreal, and I am deeply grateful to be reassured and reminded that words so personal and special to me are also considered articulate and impactful, especially by the communities I try to honor most."
All three winners will also receive $100 Fandango and VUDU gift cards to watch movies in theaters or at home, and a complimentary year-long GALECA membership, with opportunities to meet editors and Advisory Board members in the group.
Rotten Tomatoes' support of GALECA's Crimson Honors scholarship is the latest initiative in the brand's Grants and Scholarships program, established in 2018 to increase inclusion in entertainment criticism and support the next generation of critics through donations to educational programs, film festivals' inclusion initiatives, and other industry efforts.
By Majdulina Hamed.
Published to Nicholson News on July 7th 2023.
If you have any news, accomplishments or highlights about your work or life, please be sure to share them with us, by emailing us at NicholsonNews@ucf.edu.