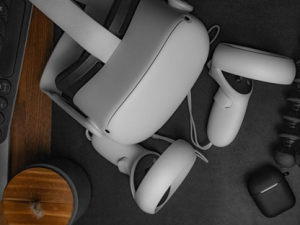 The IEEE VR Conference is an annual event that hosts the presentation of research results and accomplishments in virtual, augmented and mixed reality. Each conference holds a 3D User Interface (3DUI) competition that draws virtual reality pioneers to compete, from researchers to enthusiasts, professionals and students.
In his Multi-Modal Media class, Games and Interactive Media (GaIM) assistant professor John Murray has been mentoring students in many subjects including 3DUIs. Two of his students, Maxwell Bustamante and Mike Livingston, have been accepted to compete this year at IEEE VR.
Their submission is called, "ColorBound: Comparing Menu Dynamics in Virtual Reality." It focuses on using a rotation-based gesture with VR controllers as a better selection method to pointer-based ones. This novel rapid selection method can be used in the shooting game scenario they have created, ColorBound, that compares selection tasks in VR.
"The idea of the controller rotation came from our main programmer Mike," said Bustamante. "He approached the project with the idea that current control schemes in VR are inadequate and can be improved with alternatives. I was the project manager and helped shepherd the project into completion."
This year's theme is "Arts, Science, Information, and Knowledge – Visualized and Interacted." The purpose of the upcoming contest is to stimulate innovative and creative solutions to challenging 3DUI problems.
Selected contestants are required to provide a runnable demonstration of their solutions using some standard mixed reality hardware. At the conference, competitors will present their paper and video as well as give a demonstration.
The judging criteria are novelty, sophistication and elaboration, relevance of the topic and aesthetics. The final score will be the combination of the expert judges' score plus the audience scores. The winning team with the highest score will be awarded.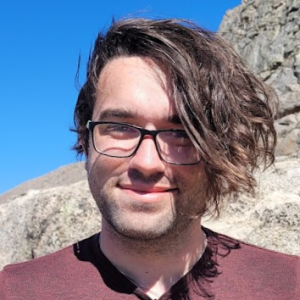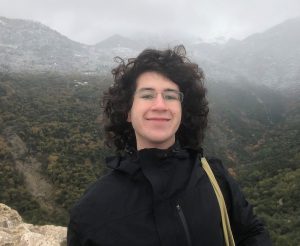 Published March 1, 2022. Written by Iulia Popescu.
If you have any news, accomplishments or highlights about your work or life, please be sure to share them with us, by emailing us at nicholsonews@ucf.edu.