Free Speech Week is an annual, weeklong celebration of the First Amendment. The event will take place from October 17th – 20th where The Nicholson School of Communication and Media will be hosting festivities dedicated to Free Speech that are also taking place across the U.S. This will be the second year the NSCM will be hosting events. There are four events occurring in the third week of October that are open to UCF students, staff, and faculty free of charge.
Dr. Adam Parrish, Lecturer and GEP Coordinator at NSCM also states that "Freedom of speech is fundamental to what we study and teach in the Nicholson School of Communication and Media, as well as to who we are as a nation.  We hope the entire UCF community will join us in celebrating Free Speech Week."
Check out the event page: NSCM Event Page
More information can be found here: Free Speech Week – Free Speech: The Language of America®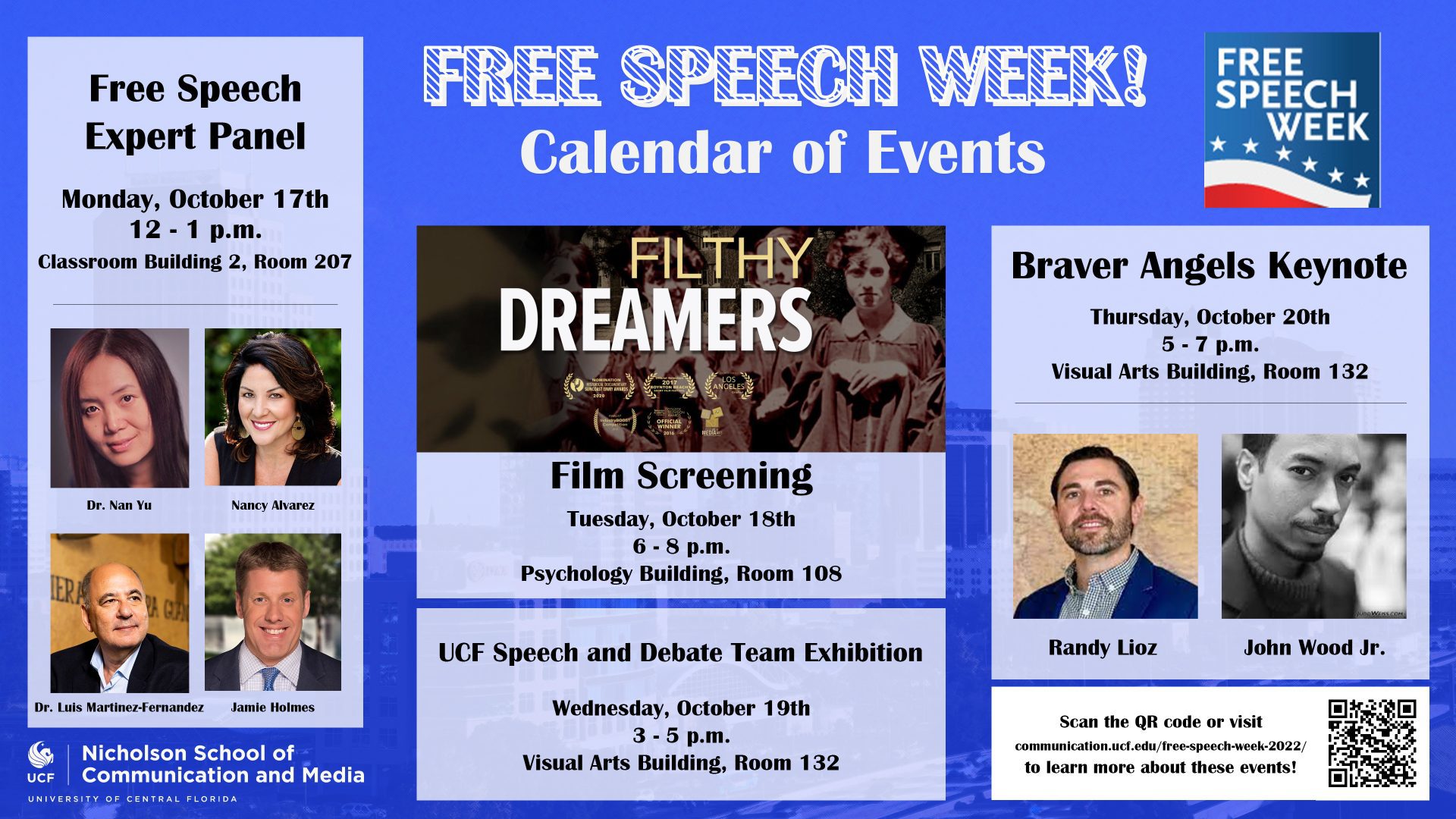 By Majdulina Hamed.
Published to Nicholson News on October 7, 2022.
If you have any news, accomplishments or highlights about your work or life, please be sure to share them with us, by emailing us at NicholsonNews@ucf.edu.