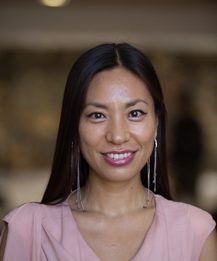 Pokémon Go, an augmented reality (AR) app that tasks players with finding Pokémon in real-world locations, took the world by storm, getting people out of their houses and chasing down Pokémon at every excursion.
Tourists seemed to be moving in hordes and locals were seeing their own communities through a fresh pair of eyes as once previously overlooked local landmarks became Pokéstops.
When the game was initially released, there were agglomerations of UCF students at all hours of the day trying to catch them all. Hitmonchan, a fighting type Pokémon, was rumored to be found at UCF stadium, increasing stadium visitation.
UCF researcher and assistant professor, Jihyun Kim, Ph.D. co-authored a study with Kelly Merrill Jr. '18, a UCF graduate pursuing a doctorate at Ohio State University, and Hayeon Song, an associate professor at Gachon University in South Korea, to investigate Pokémon Go and its implications on tourism. The study determined that people who traveled to touristic places, such as Orlando, could be lured into discovering some real hidden gems one Pokéstop at a time.
"A lot of people are coming from around the world for Disney purposes and they may have a lot of fun, but they may not know what is around Orlando other than the Disney park," Kim stated, originally published on UCF Today and the Orlando Sentinel. "But when they experience it by doing something like playing Pokémon Go, they may go into other areas that they were not thinking about visiting and get a good impression of Orlando."
The gamification of tourism through apps like Pokémon Go could push tourism into a fresh, new realm of technology and innovation worldwide. Games and apps that feature augmented reality (AR) or virtual reality (VR) are essentially the future. NSCM offers several successful programs created to help students more comprehensively grasp areas of study like game design, development, art, programming and production.
NSCM's own video game graduate program, through the Florida Interactive Entertainment Academy (FIEA), ranks No. 5 in the world while its undergraduate game design program ranks No. 13, which was recently highlighted in an article here.
This article was written by Iulia Popescu.