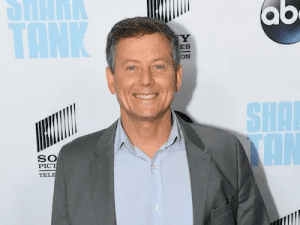 UCF Alumni announced its Shining Knights Award recipients for 2021-22, celebrated for their commitment to the university in the categories of Distinguished Alumni, Honorary Alumni, Young Alumni, Distinguished Student and the Champion's Award.
Dozens of alumni were honored for their achievements at the Celeste Hotel on Nov. 5, 2021, during UCF Homecoming week.
Among those receipts was alum Clay Newbill '82. If his name sounds familiar, that's because he's produced shows such as "The Bachelor," "The Bachelorette," "The Real World," "Road Rules," and all 13 seasons of the critically acclaimed "Shark Tank."
Newbill is the founder, president and executive producer of 310 Entertainment, a company that specializes in creating and producing cutting-edge reality competitions, comedies and high stakes drama shows.
"I am honored and humbled to be recognized," expressed Newbill. "I certainly never imagined anything like this when I was a student attending UCF."
Newbill holds bachelor's degrees in radio-television, now known as media production and management, and film from the Nicholson School. He was a UCF Peer Advisor on the O-Team along with being a UCF Cheerleader. He even continues to serve on the Nicholson School of Communication and Media advisory board and funded the Newbill Scholarship Internship program, which has provided dozens of paid internship opportunities for students to work in television in Los Angeles.
"I started the scholarship because I want the students that attend UCF to be successful and to continue to grow and have a positive impact on society," said Newbill.  "[My time at UCF] gave me confidence in myself. To succeed in any business, you have to be driven. I was relentless in my pursuit of my dream to make it in the Entertainment industry. There were many, many disappointments along the way, but I was not going to stop. This work ethic attracted the attention of people I worked with, built a positive reputation within the industry and led to opportunities with MTV and ABC."
Newbill's work on "Shark Tank" has earned him numerous awards, including four Emmy awards and eight Critic's Choice awards. UCF recognized his achievements with a Distinguished Alumni Award.
Published February 1, 2022. Written by Iulia Popescu.
If you have any news, accomplishments or highlights about your work or life, please be sure to share them with us, by emailing us at nicholsonews@ucf.edu.