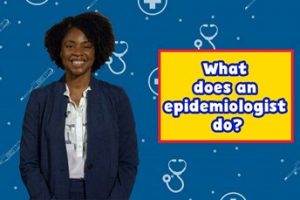 WUCF TV, Central Florida's PBS station and a partner of the Nicholson School, recently received an award for its Meet the Helpers Coronavirus Interstitial Series.
The Meet the Helpers Coronavirus Interstitial Series is WUCF's response to the COVID-19 pandemic.
The team developed a series of short videos under the Meet the Helpers initiative to help parents, caregivers, teachers and others talk to children about the pandemic and give them tools to help keep their families healthy.
This project, and the research around it, had deep involvement from Timothy Sellnow, PH.D., and Deanna Sellnow, Ph.D, who helped WUCF TV craft these messages using their IDEA model.
IDEA is an acronym which stands for the four essential components in effective instructional risk and crisis communication messages — internalization, distribution, explanation and action.
This model was shown in the inaugural issue of the Journal of International Crisis and Risk Communication Research which showcases the current research of crisis and risk communication and was recently highlighted in this article.
WUCF TV received the COVID-19 Content award for its Meet the Helpers Series. The awards were presented virtually on January 26, 2021 during the Annual Public Media Awards presented by National Educational Telecommunications Association (NETA).
"We are beyond grateful to be recognized by the Public Media Awards for our tireless work on Meet the Helpers and this series of special content related to the coronavirus," said Phil Hoffman, Ph.D., the Nicholson School's Courtesy Appointment Instructor and WUCF executive director. "As Central Florida's Storytellers, we are happy that our home community as well as the national community is benefitting from the COVID-19 content that we continue to develop."
The Public Media Awards honor public television's best work in education, community engagement, marketing/communications and content. Awards are judged by a group of expert panelists within the public media system, as well as industry professionals outside of public media.
WUCF TV is the sole-service PBS member station for the nearly 4 million Central Floridians across nine counties. WUCF is Central Florida's storyteller, encouraging curiosity and learning through compelling content and community engagement. The station is community-supported public broadcasting from the University of Central Florida.
Learn more at http://wucf.org/.
Published March 1, 2021. Written by Iulia Popescu.
If you have any news, accomplishments or highlights about your work or life, please be sure to share them with us, by emailing us at nicholsonews@ucf.edu.