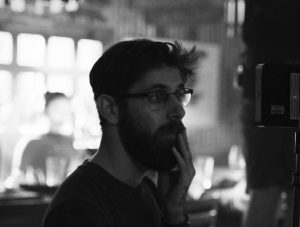 Recent MFA Feature Film Production graduate Julian Baner's film "Some Southern Waters," is now streaming on Amazon Prime.
Baner created this masterpiece as his thesis film in the Nicholson School's Feature Film Production Track.
Now, his film will be showcased on Amazon Prime and exposed to the site's 150+ Million Amazon Prime Video users since being picked up for distribution by Indie Rights. It is also available on Google Play and TubiTV.
"Some Southern Waters," follows an aimless musician named Jon who becomes haunted by guilt after his girlfriend's death and spirals into a genre-bending fever dream. Equal parts mystery, thriller and deadpan comedy, this film is a must-see.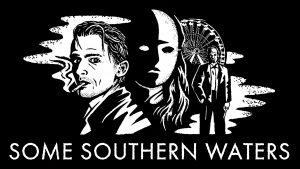 The idea for "Some Southern Waters" came from Baner trying to capture the feeling of a recurring dream.
The production for the film was about 30 days shooting in and around Orlando with a cast and crew of only around 20 people.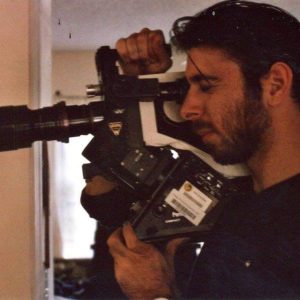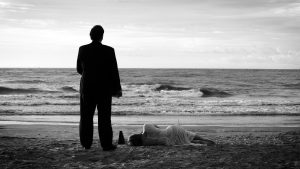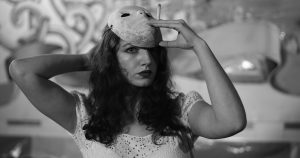 "There were many milestones on the three-year road to completing the film: finishing the script, casting the actors, wrapping production and finally wrapping post-production," Baner said. "Because we were on such a tight budget, me and cinematographer Karim Dakkon, with the help of Assistant Director Mike Tran, would precisely schedule every shot each night prior to the next shoot. This let us run a fairly smooth production while shooting, despite the little time."
Baner was also awarded the UCF Outstanding Graduate Student Research/Creative Activity Award for his film "Some Southern Waters," which he wrote, directed and produced, highlighted in an article here. He currently has another film in the works.
"I'm working on another feature that I hope to make, in Los Angeles, again with Karim Dakkon as cinematographer," said Baner. "It has something to do with night terrors and Albert Einstein, but I'll just leave it at that for now."
For more on Baner's work, including a peak at the trailer of "Some Southern Waters," check out his website.
NSCM's graduate film program – the Feature Film Production Track – leads the way in feature film production. Read up more on the program here.
Regarding any questions on the program, email Kelsey Loftus, the school's Admissions Specialist at Kelsey.Loftus@ucf.edu.
Published February 1, 2021. Written by Iulia Popescu.
If you have any news, accomplishments or highlights about your work or life, please be sure to share them with us, by emailing us at nicholsonews@ucf.edu.