Meet some of the Nicholson School's talented graduate students, alumni and associates:
Elena Berisha
Alumna Elena Berisha never would have imagined that at only 22 years old, she would already have published an academic book. The book titled "Female Terrorism in America: Past and Current Perspectives," takes a fresh look at women's actions of left-wing political violence, right-wing political violence and religious extremist violence, among others.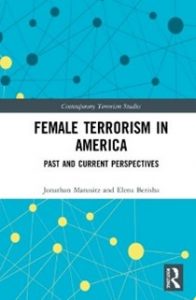 Alexander Boyd
Although growing up with Cystic Fibrosis has presented unique challenges, and consisted of hard work invested by his doctors, friends and family to ensure his long-term health, it's enabled Alex Boyd to pursue his passions and has shaped his outlook on life. Boyd chose to go to UCF not only to be near his doctors but due to the many options for digital media afforded to the students. After earning his bachelor's in digital media, the game design track at UCF, Boyd is now pursuing a master's in digital media and is set to graduate in the spring of 2021. He recently published an article entitled "The Life/Ways Project: Self-Expression through Digital and Interactive Storytelling," in the journal Storytelling, Self, Society with Professor Natalie Underberg-Goode, Ph.D., from Games and Interactive Media. More to the story on his work with Underberg-Goode can be found in this previous article. After graduation, Boyd plans on pursuing a Ph.D. in digital media studies and eventually hopes to become a professor. "Getting to learn and create in so many different forms of digital media with so many talented individuals has been a great experience," Boyd said.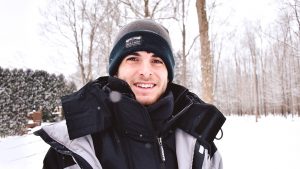 Shameika Daye
Sociology doctoral student, Shameika Daye, who currently serves as the coordinator of academic programs in the Nicholson School of Communication and Media, recently presented her paper titled "Beauty and Blackness: The Case for Black Hair" in the Sociology for Women in Society 2021 Virtual Winter Meeting. Previously, she presented her abstract titled "Black Women, Cultural Aesthetics and the Construction of Space" at the Mid-South Sociological Association Inc. Fall 2020 Annual Conference. Daye is also a member of the Black Faculty and Staff Association at UCF, and has received the UCF Alumni Fellows Scholarship, the SGA Graduate Student Achievers Scholarship and the Strategies for Success Outstanding Faculty Member Award, among many others. "I have seen so many innovative projects and opportunities made available for different departments, community partners, and units that work together to tackle the many challenges we face in our city, state, nation, and around the world," Daye said. Read more about her previous accomplishments here.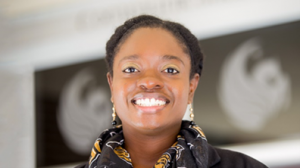 America Edwards
Recent communication master's graduate, America Edwards, received the Outstanding Thesis Award for College of Sciences. Edwards initially graduated with a bachelor's degree in human communication and a minor in social psychology and then a master's degree in communication from the University of Central Florida (UCF). In May 2020, Edwards was the Meeske Graduate Student of the Year, awarded by the Communication program in the Nicholson School, and featured in a previous article here.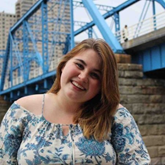 Rebecca Freihaut
Nicholson School first-year doctoral student, Rebecca Freihaut, who is majoring in strategic communication, was chosen to receive a Central Florida Foundation fellowship. The fellowship awarded Freihaut $10,000 to be dispersed over three semesters. In exchange, she works with the Central Florida Foundation around nine hours a week in the area of Community and Social Connection. Freihaut's work includes creating literature reviews, networking with local non-profit organizations, creating data walks and hosting table talks, among other roles. "I've always had a heart for community engagement, and especially for giving a voice to vulnerable and/or underserved populations, so the THRIVE Fellowship is a great match," said Freihaut. "Since it was a competitive process, I feel beyond honored to have been chosen to serve in this role, and only hope I can contribute to this initiative in a meaningful way to bring about positive change in the lives of people in our community."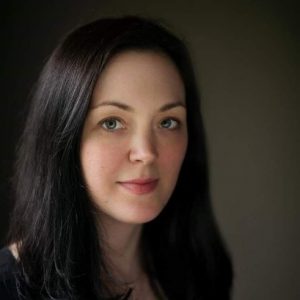 David Nielsen
MFA Feature Film Production student, David Nielsen, had his short film "Day Dreaming" accepted into the competitive Alder International Short Film Festival in Chicago under the music video category. His mesmerizing video, which captures beautiful scenic areas of Florida, is free to view here and the music piece in the video can be purchased on platforms such as Amazon Music and Apple Music. Nielsen has provided music for several film and television productions as well as worked in various roles ranging from music score programmer and orchestrator, to additional composer. "The Nicholson School has helped me on my journey so far by creating a path to work on writing a narrative feature film script," said Nielsen. "I'm looking forward to making more films in general and composing music for films [in the future]. Down the road, I may start a production company."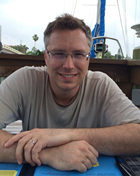 Lakelyn Taylor
In the fall of 2019, the Nicholson School of Communication and Media welcomed its first Ph.D. cohort in strategic communication. Now a second-year doctoral student, Lakelyn Taylor, is one of two College of Sciences Order of Pegasus candidates. The Order of Pegasus is the highest honor the university gives to students. Among other achievements, Taylor was also previously bestowed the Award for Excellence in Graduate Student Teaching. "I want to use my degree and my research to help better people's lives and potential help to save lives," Taylor said. "I want to give back to the people who have given so much to me and I want to make them proud. These aspirations are what drives me and pushes me forward."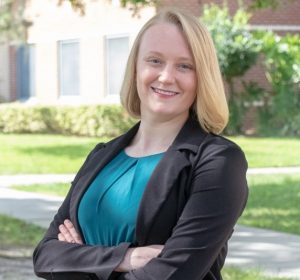 The quality work produced by our alumni and graduate students is admirable. Go Knights!
Published March 1, 2021. Written by Iulia Popescu.
If you have any news, accomplishments or highlights about your work or life, please be sure to share them with us, by emailing us at nicholsonews@ucf.edu.