The University of Central Florida's Nicholson School of Communication & Media (NSCM) is excited to welcome a number of new faculty and staff positions that have recently been filled! Learn more about the newest members of the NSCM team:
Daniel Cox is a Visiting Instructor in the Games and Interactive Media program. Cox received his master's degree in Rhetoric and Composition in 2017 and a Bachelor of Science degree in Computer Science in 2014 from Old Dominion University. He is currently working toward his Ph.D. here at UCF in the Texts and Technology program with an emphasis in Digital Media. In his free time, he contributes to open-source code projects and volunteers with the Interactive Fiction Technology Foundation on development projects focused on open specifications and have helped organize their annual conference on narrative games, NarraScope, for the last two years.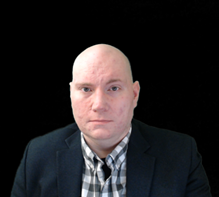 Nicholas "Noah" Hunter is a Visiting Instructor in the Games and Interactive Media program. Hunter graduated from UCF's Digital Media program in 2017, and from FIEA in 2018. His interests are game art and production – of course playing video games – philosophy, debate and film production. His passion has also shifted into game engines, because there's no limitation as to what one can do there.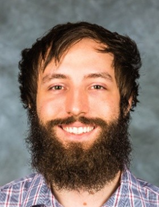 Betsy Kalin is a Visiting Lecturer for Film and Mass Media. She received a bachlor's degree in Women's Studies from Columbia College at Columbia University and a Master of Fine Arts in Directing from the University of Miami. Kalin is an Emmy-nominated documentary filmmaker and her films have won awards at festivals around the world. Before coming to UCF, Kalin taught Social Impact Documentary at Saybrook University and Emerson College Los Angeles. Her interests are movies/tv, social justice activism, LGBTQIA history and culture  and spending time in nature.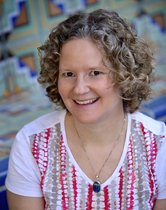 Jamie Kosnosky has become the Administrative Coordinator for Communication, Games and Interactive Media and the Florida Interactive Entertainment Academy. Kosnosky received her bachelor's degree in Anthropology with a focus on Cultural and Human Resource Management from the University of Pittsburgh. Outside of work, Kosnosky enjoys watching sports and trashy TV, reading comics, playing video games and running a Discord Dungeons & Dragons game with her out-of-state friends. She loves going to Orlando restaurants and even has a taco spreadsheet of her favorite Orlando foods.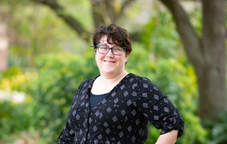 Lisa Myles began as the new Budget Analyst for NSCM in August 2020. Myles received her bachelor's degree in Business Administration from the University of Central Florida and a Master of Business Administration degree from Webster University. When she's not working, Myles enjoys spending time with family, volunteering and watching game shows and reality TV.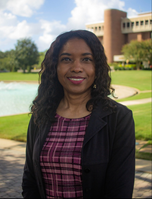 David Negrin is now a Visiting Instructor in the Games and Interactive Media program. He is a professor, screenwriter, game designer, VR director and non-profit founder. Professor Negrin holds a Bachelor of Science degree in Computer Science and a Master of Fine Arts degree in Cinema Arts. He was previously Assistant Professor of emerging media, film and television at Ithaca College, as well as an Adjunct Professor of film and television at Hofstra University and The New School in New York, NY. He was Executive Director of the NYC Screenwriters Collective, the largest non-profit screenwriting workshop in New York City from 2007-2015. His areas of research in Emerging Media are: Virtual Reality, Game Design, Transmedia Storytelling and Immersive Theater. His area of research in Film Studies includes the pedagogy of collaborative writing. He is author of the Strategic newsletter and host of 'The Script Podcast'. Negrin was born and raised in New York City. He is an alumnus of The Bronx High School of Science, University at Buffalo, and Brooklyn College. For more, check out his website, DavidNegrin.com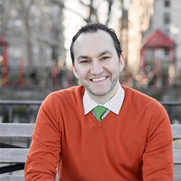 Hezekiah Olopade is a Visiting Instructor in the Florida Interactive Entertainment Academy (FIEA). Olopade attained his Master of Science degree in Interactive Entertainment from FIEA in 2017. After receiving his master's degree, he established his own Indie game studio called Glass Cat Studio. When he's not troubleshooting problems and trying to add visual polish to his projects, he's attending local game jams or escape rooms.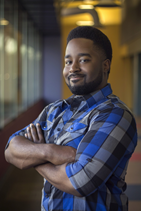 Devon Orand is the new Broadcast Specialist for Film. He graduated with a Bachelor of Fine Arts in Film and Video from Santa Fe University of Art and Design in Santa Fe, New Mexico and an Associate of Applied Science degree in Cinematography from the Colorado Film School in Denver, Colorado. Orand worked as a freelance lighting electrician across the Rocky Mountain region before relocating to Orlando. He loves to hang out with his two dogs and on weekends, he's most likely at Disney World.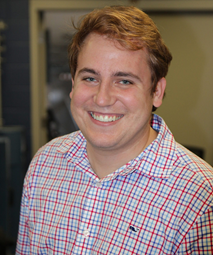 Jamie Vega is now an Instructor in the Communication program. As the first person in her immediate family to obtain a bachelor's degree, she is a two-time UCF alumnus, graduating in 2004 with a bachelor's in Ad/PR as well as in psychology. She then attained her master's degree in Communication from the Nicholson School in 2006. She is currently a first-year doctoral student in NSCM's Strategic Communication Program, the current chair of the NSCM Alumni Chapter Board for the third year and has been involved with the board since 2005. Lastly, she is a certified facilitator for the True Colors personality assessment through True Colors International. She enjoys outdoor activities with her family and trying to keep up with her 5-year-old daughter.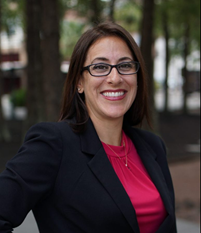 Michael Walsh (not pictured) is now a Visiting Lecturer for Film and Mass Media.

Rachel Winter is also Visiting Instructor in the Games and Interactive Media program. Prior to this, she worked as a Graduate Research Associate and a Graduate Teaching Assistant for both the Department of Writing and Rhetoric and the Games and Interactive Media departments at UCF. Winter is currently a Ph.D. candidate in the Texts and Technology department of UCF, looking to defend her dissertation this very semester. Her research interests include digital political participation and activism, candidate branding and impression management, social media, memes and humor studies. In terms of personal interests, she enjoys horror movies, video games, yoga, hiking and painting.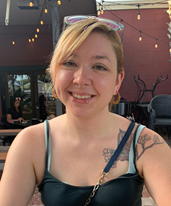 Boyd Lindsley, Ed.D, Senior Associate Director of the Nicholson School, offered some words on the new faculty and staff.
"The school is excited for their work in the coming days, as they all will help us ensure we are reaching our mission," said Lindsley. "Hiring new colleagues is one of the most important functions we execute, as these folks will help shape our future. These folks offer me comfort, as I am confident in their abilities to help support our mission."
Please join the school in welcoming them into their new positions!
Published February 1, 2021. Written by Iulia Popescu.
If you have any news, accomplishments or highlights about your work or life, please be sure to share them with us, by emailing us at nicholsonews@ucf.edu.